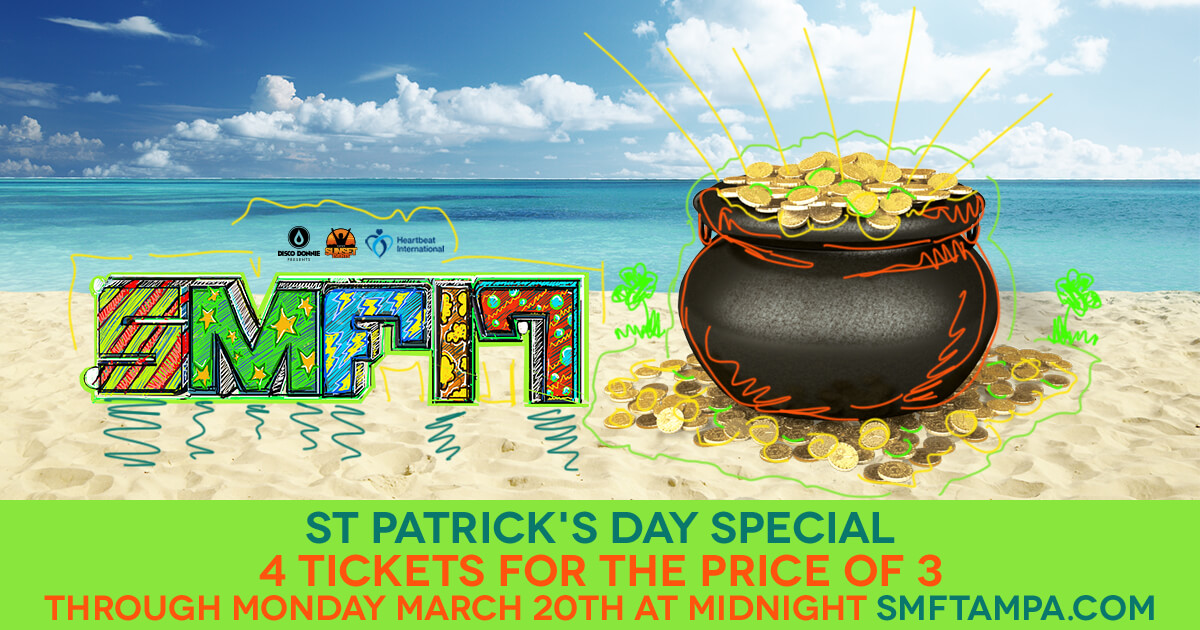 We've caught the luck of the Irish and want to share the pot of gold with our Sunset squad. Now, for a limited time only, shop the St. Patrick's Day Special to buy four tickets at the price of three! This deal won't last forever, follow the leprechaun to be showered in the savings of four leaf clovers.
Join our celebration to kickstart the summer when Sunset Music Festival hits the Ray Jay in Tampa on Memorial Day weekend, May 27-28th. Chase the rainbow, and tell your crew, now's the time to score four tickets at the price of three!
But hurry, this offer ends Monday, March 20th at midnight!