In anticipation of the unbelievable weekend full of today's hottest music that's in store at Raymond James Stadium this coming Memorial Day, we're celebrating the Journey to SMF with Shaun Frank on Saturday, May 20th at The Ritz Ybor in Tampa!
Our biggest and best Sunset Music Festival to date is on the horizon, and we're getting in season with some summery house tunes courtesy of one of the most masterful music producers on the planet. Don't be left behind, get your tickets now!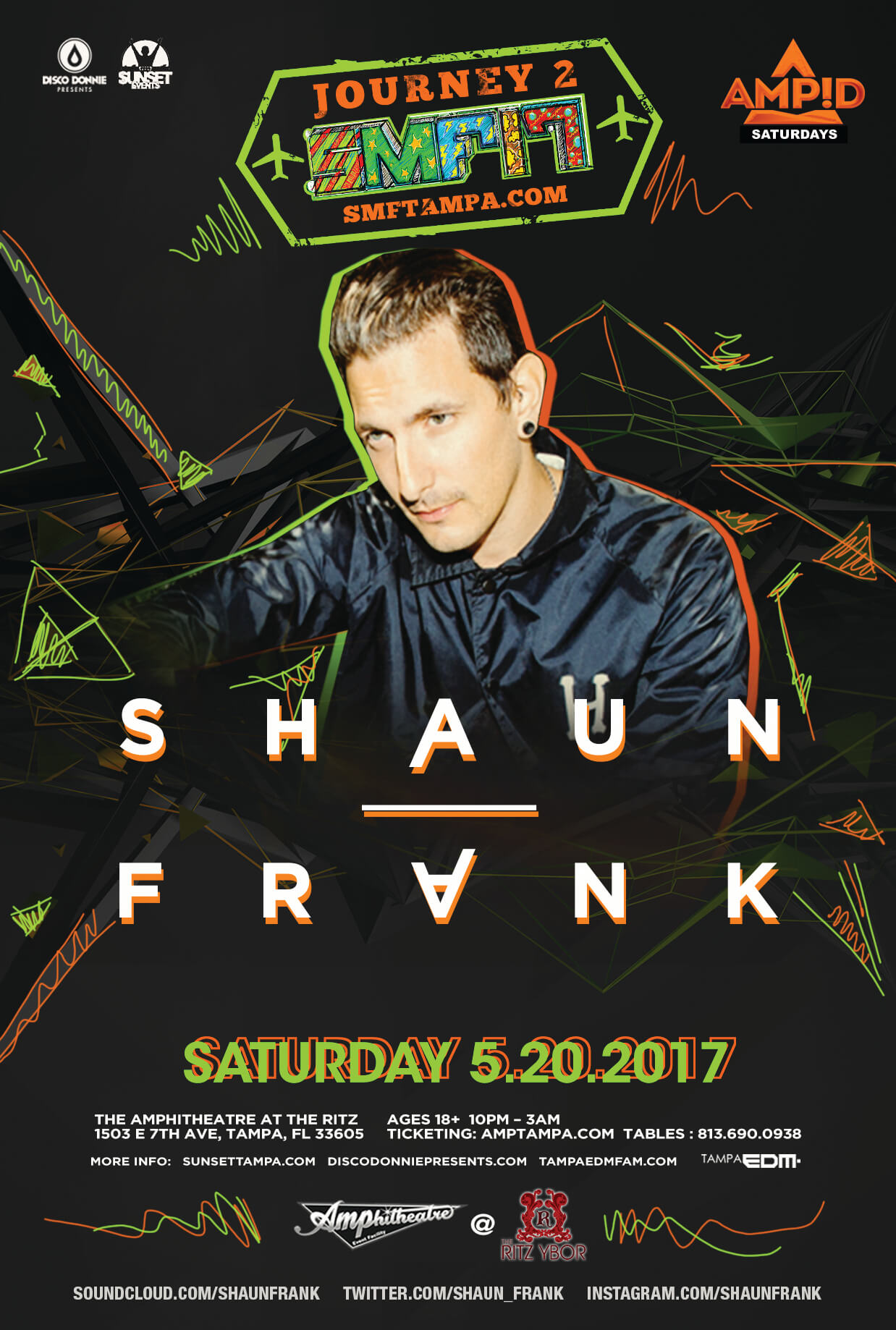 Get Away With Shaun Frank
The #Journey2SMF has officially begun, and we're thrilled to be riding along with Shaun Frank. Now known for uplifting, vocal-driven tracks like "LA LA LAND" and "Let You Get Away," the artist got his start singing in a band, a project that ultimately landed him vocal features on dance tracks. As he became increasingly involved in the electronic music space, Frank eventually tried his hand at ghost producing and was soon proudly releasing music under his own name. Recently, he turned back into his band roots, shooting live music videos for both aforementioned songs that feature a full session band jamming out in the studio.
From co-writing on The Chainsmoker's chart topper "Closer" (and even convincing Drew Taggart to sing on the track) to his latest release, a saucy anti-love song entitled "No Future," we couldn't think of a better guide on this unforgettable #Journey2SMF.