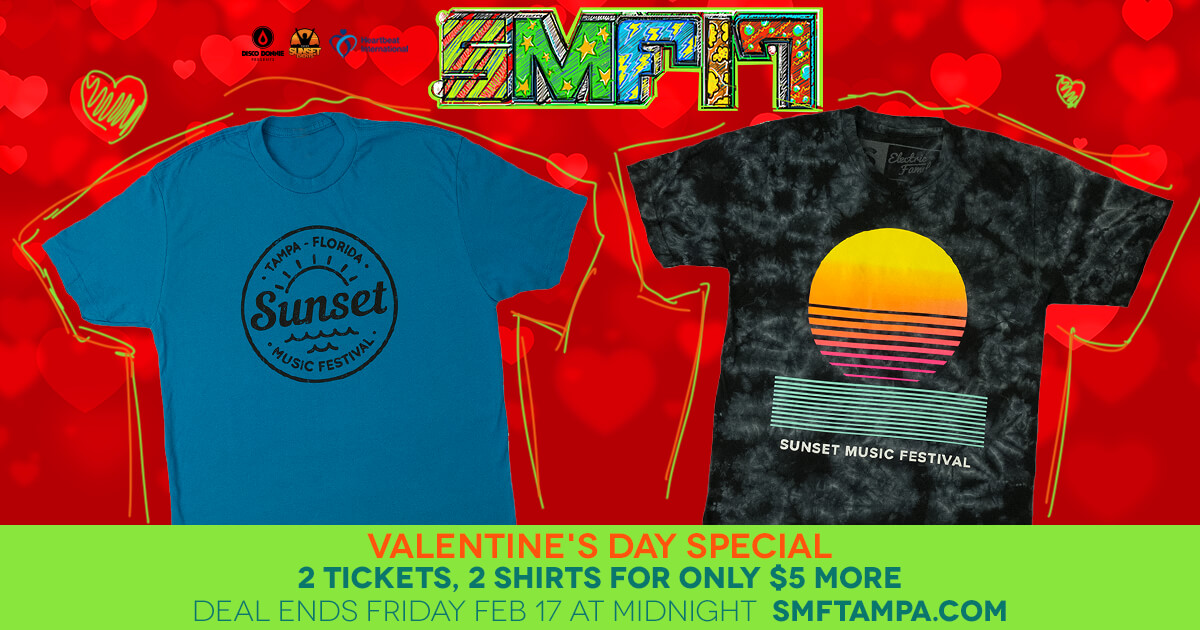 This year on Valentine's Day, skip the chocolates and give the gift of music with a pair of tickets to Sunset Music Festival, plus two t-shirts for just five dollars more. Our sweetheart special is available now until midnight on Friday, February 17th. Pick up passes to the sixth consecutive SMF with the option to add on a couple t-shirts and sweeten the deal. Wear your heart on your sleeve, shop the Valentine's Day special!
Join our celebration to start the summer, taking place over Memorial Day weekend, May 27-28th, at Tampa's Raymond James Stadium. Make a bold statement of your love, and get ready to create new memories together, with two days of dancing in the Sunshine State. For a special deal, buy SMF tickets and take home two t-shirts for only five dollars more.
Offer valid until midnight on Friday, February 17th. Claim the t-shirts at the official merch booth inside the festival, by presenting a copy of your voucher/ticket. Sizes and colors are on a first come, first serve basis.