Sunset Music Festival is returning to Raymond James Stadium this Memorial Day weekend and while the thought of dancing to the likes of Major Lazer and Above & Beyond already has us on our toes, we know that what really makes the SMF experience special is the amazing friends we get to share it with. One of those fellow fans is Alan Grofé, who'll be returning to SMF for the third year in a row. If you haven't had the chance to meet Alan in years past, getting acquainted with this unbelievable ball of energy should definitely be on your priority list.
Wondering what makes Alan so special? To us, a few of his most apparent attributes are his unwavering positivity and self-confidence. You might have the sense that Alan isn't your average festival goer, and for a long time, he wasn't. You might not believe it after watching the viral video Bro Safari posted of him dancing like no one was watching during their set at SMF '16, but for a long time Alan felt that he couldn't be fully involved in the dance music scene due to his age.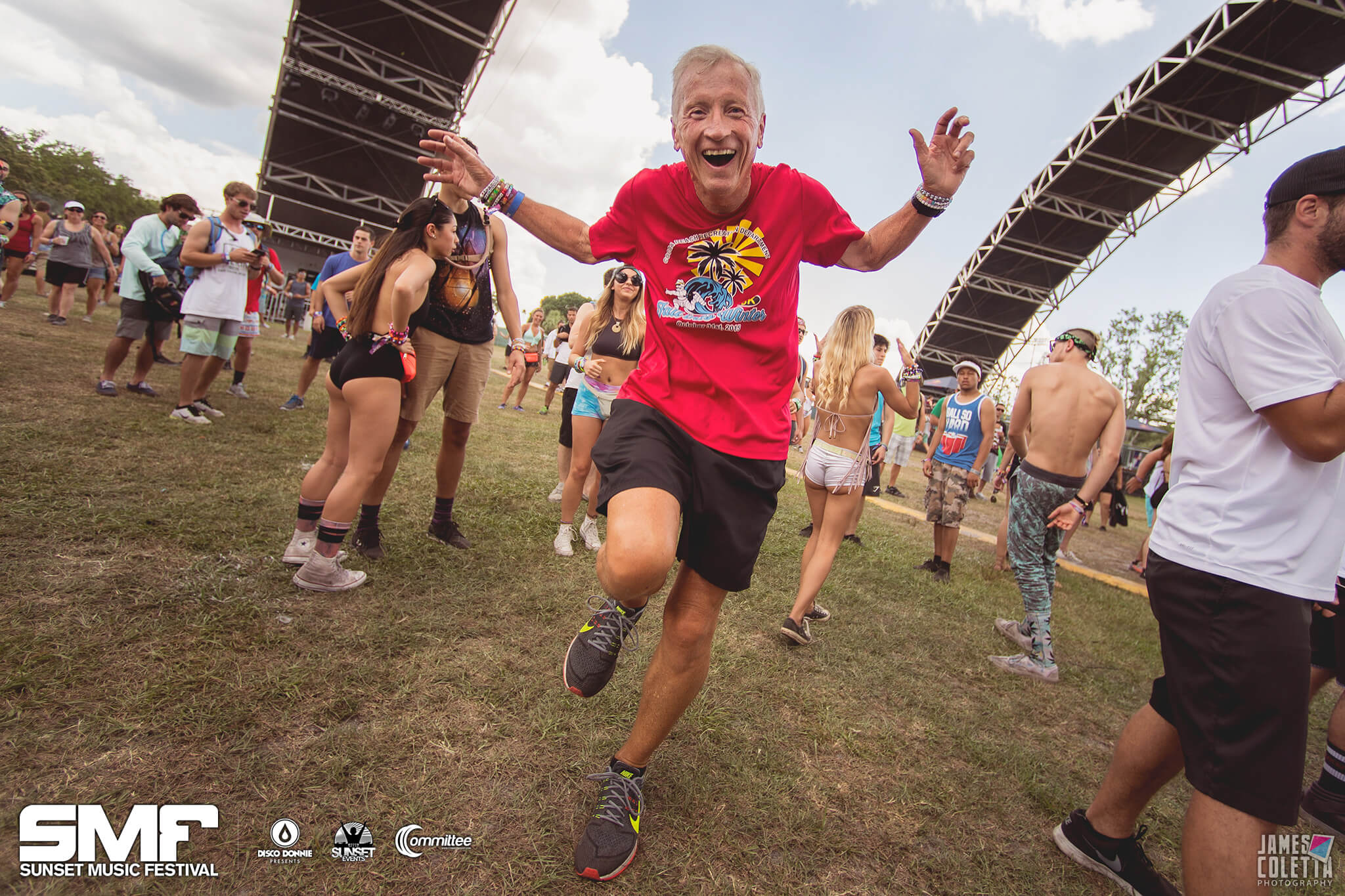 Fortunately, the days of standing on the sidelines are over. Drawing on his childhood roots in a ballroom dance troupe, Alan now spends time between festivals staying in shape with 5K and 10K races which means he can dance circles around all of us! Alan is "proud to be an aged ambassador of electronic dance music" and we're proud to have the opportunity to host him!
Be like Alan and grab your tickets to this year's Sunset Music Festival before it's too late! And always remember that if you find yourself in need of a quick dance lesson or confidence boost, Alan is just a shimmy away!