We have a huge weekend coming up to celebrate Memorial Day at Raymond James Stadium and in order to prepare for our two-day extravaganza, we've chosen a select few artists to play shows in Tampa and help us get everyone fully festival ready. You are now on the #Journey2SMF and on Saturday, May 6th at The Ritz Ybor, Breathe Carolina will take us all by the hands and lead us into the next leg of our adventure.
Free guest list until 11:30 PM for guys and midnight for the ladies! Reserve your spot on the dancefloor, RSVP on Facebook now!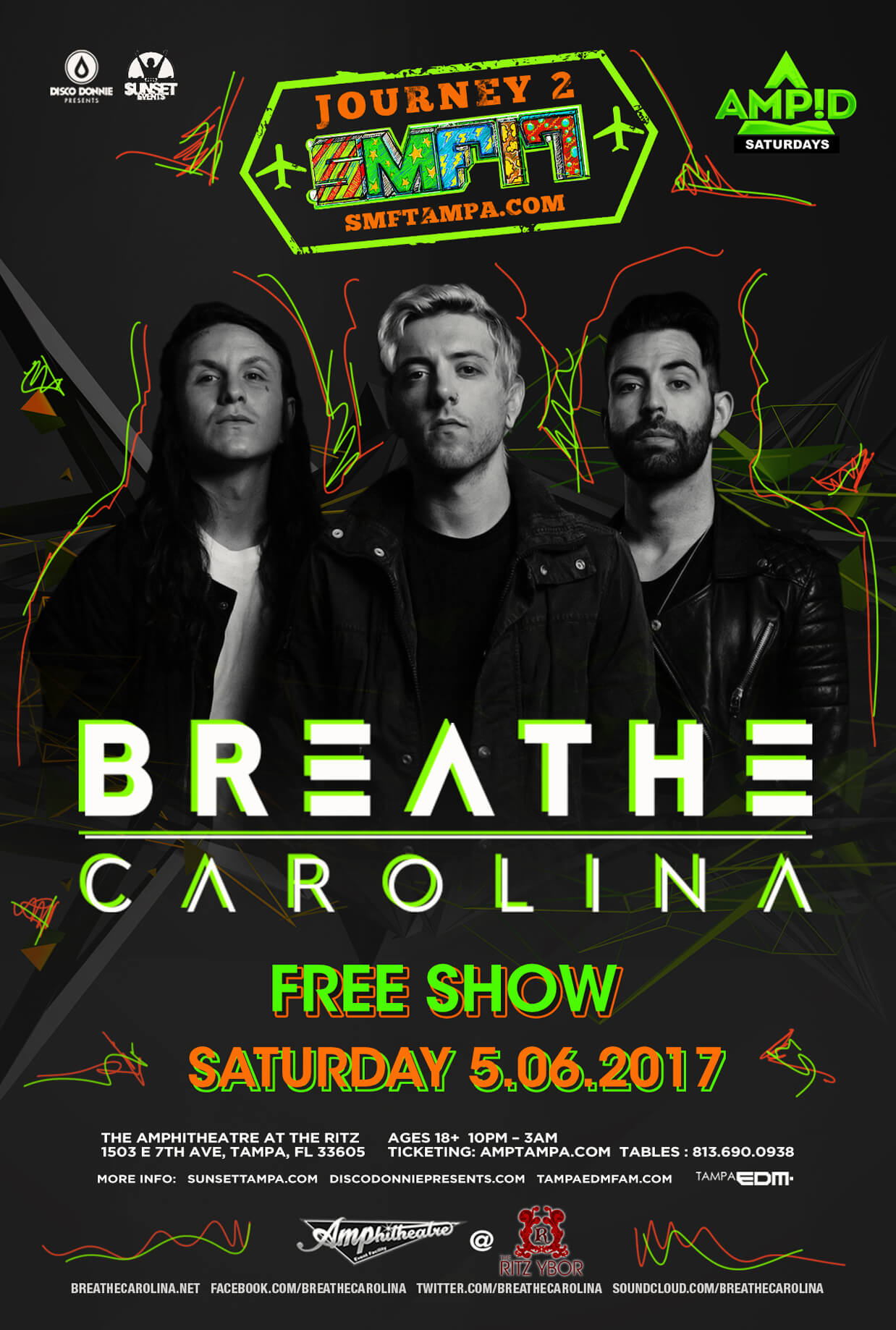 Breathe In With Breathe Carolina
The most highly anticipated Sunset Music Festival ever is just around the corner and we're beyond grateful to Breathe Carolina for joining us on the road to the best weekend-long celebration of the year. With vocal themes rooted in rock and hardcore styles balanced by a synth-pop production quality, Breathe Carolina is a glowing example of pulling bits of their favorite things together to create something completely new and awesome. Known for synth-based beats and a unique brand of melodic screaming, Breathe Carolina got their start in 2006 and self-released their first EP to critical acclaim. The five other albums and EPs that followed showed nothing but growth for the boys of Breathe Carolina and we can't wait to experience just how far they've come when they hit Tampa live and in person on Saturday, May 6th.
Get a taste of this Denver-based electronicore band when they head to Tampa for a night to remember in the form of a FREE show! You read that right – you're about to enjoy all those post-hardcore/electronic vibes you've been craving with no cover charge standing in your way!