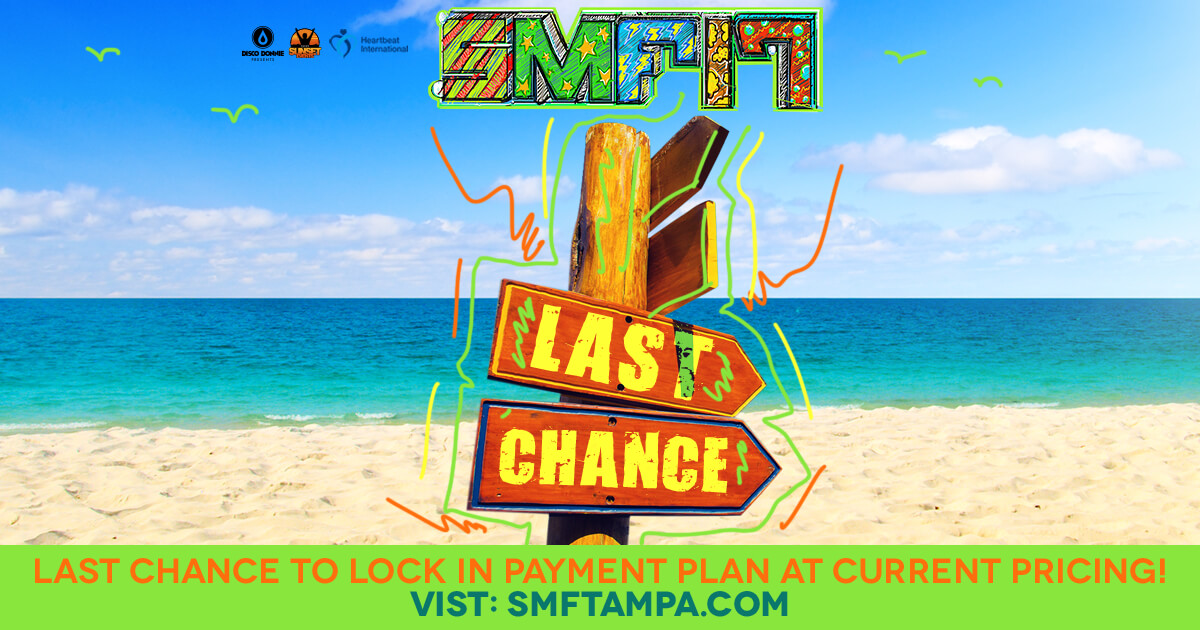 Time is ticking to grab your SMF festival pass. Prices will soon go up and if you still haven't secured your pass, we've got payment plans to help you lock in your Memorial Day Weekend festivities. We've teamed up with Tixr this year because we know budgeting can be a drag. Party now and pay later by signing up and seeing if you qualify. But hurry, current pass prices won't be at this rate!
Begin a payment plan with an initial deposit of 25% down. General admission passes start with a $45 deposit, followed by a final payment of $134 on May 8th! If you want to get in on the VIP treatment, just put down a $74 deposit followed by a payment of just $221 on May 8th before wristbands ship.
Get your pass today to sort out your holiday weekend plans!