Sunset Music Festival is returning to Raymond James Stadium this Memorial day weekend on May 27-28th for our biggest summer celebration yet and we're partying our way to the big day on the #JOURNEY2SMF. Helping us along the way is bass prodigy Phase One, who'll be taking The Ritz Ybor by a dubstep-inspired storm on Friday, May 5th.
RSVP on Facebook now to join the madness!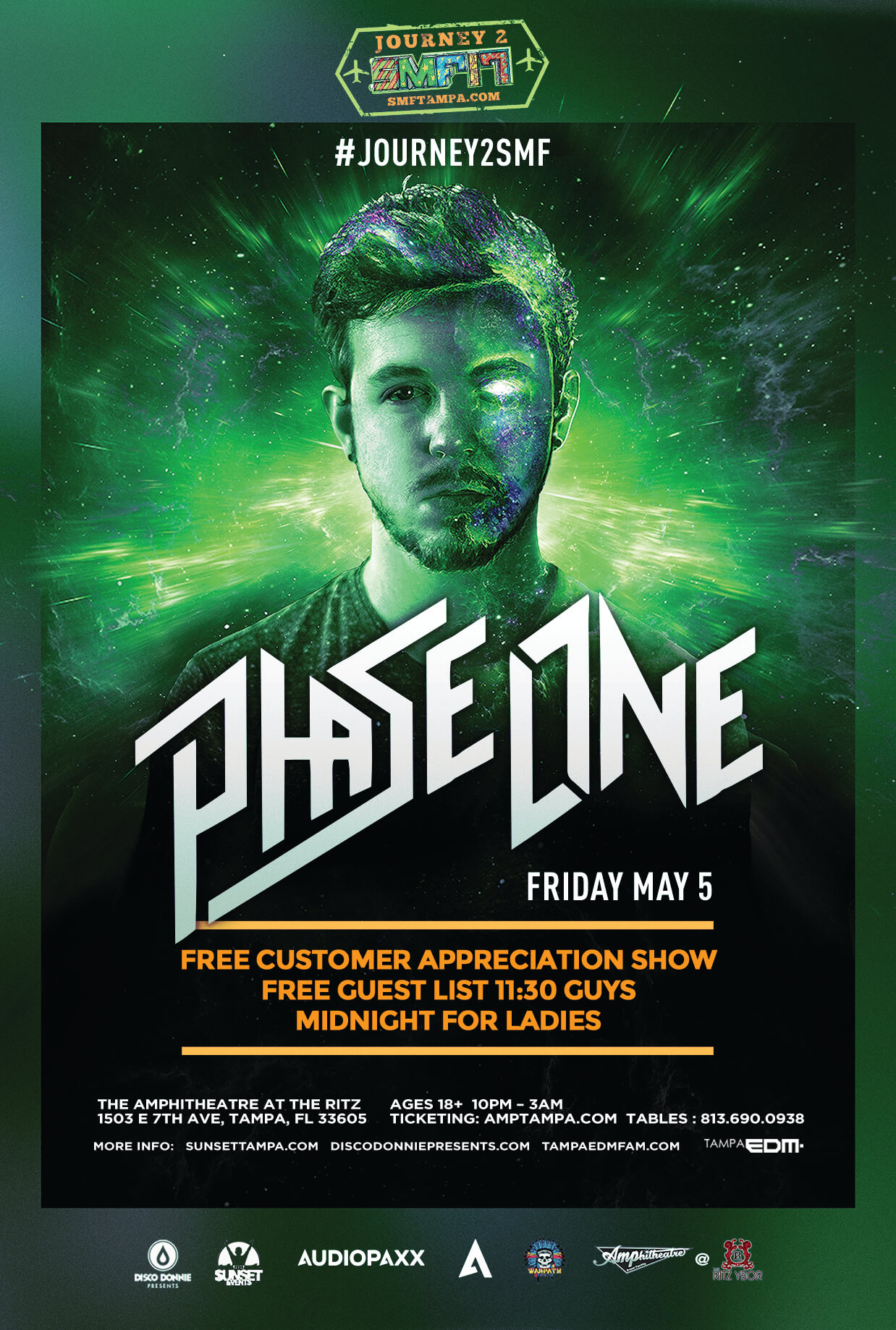 Bang Out With Phase One
Taking influences from heavy metal, this Aussie artist has a knack for partnering with all-star singers to incorporate catchy vocals into his tracks, meaning you can go from singing your heart out to head banging like never before, all within the course of a single Phase One set. After launching his career with the help of Datsik's Firepower Records and producing two chart-topping EPs Touching The Stars and Matter Of Time, Phase One went on to garner support from bass influencers like Excision and Skrillex, touring throughout the world from his home country of Australia to Europe, the US, and beyond.
Hit the ground running with us on the #JOURNEY2SMF when Phase One takes to the decks at The Ritz on May 5th. After all, there's no better way to prep for a weekend full of great music than with more great music!