To get festival goers excited for Sunset Music Festival on Memorial Day Weekend, we've got a slew of pre-parties at The Ritz Ybor to kick-off the #Journey2SMF! With shows scheduled all through the month of May, don't miss any of the special performances by some of the hottest producers like Luca Lush!
Free guest list until 11:30 PM for guys and midnight for the ladies! Reserve your spot on the dancefloor, RSVP on Facebook now!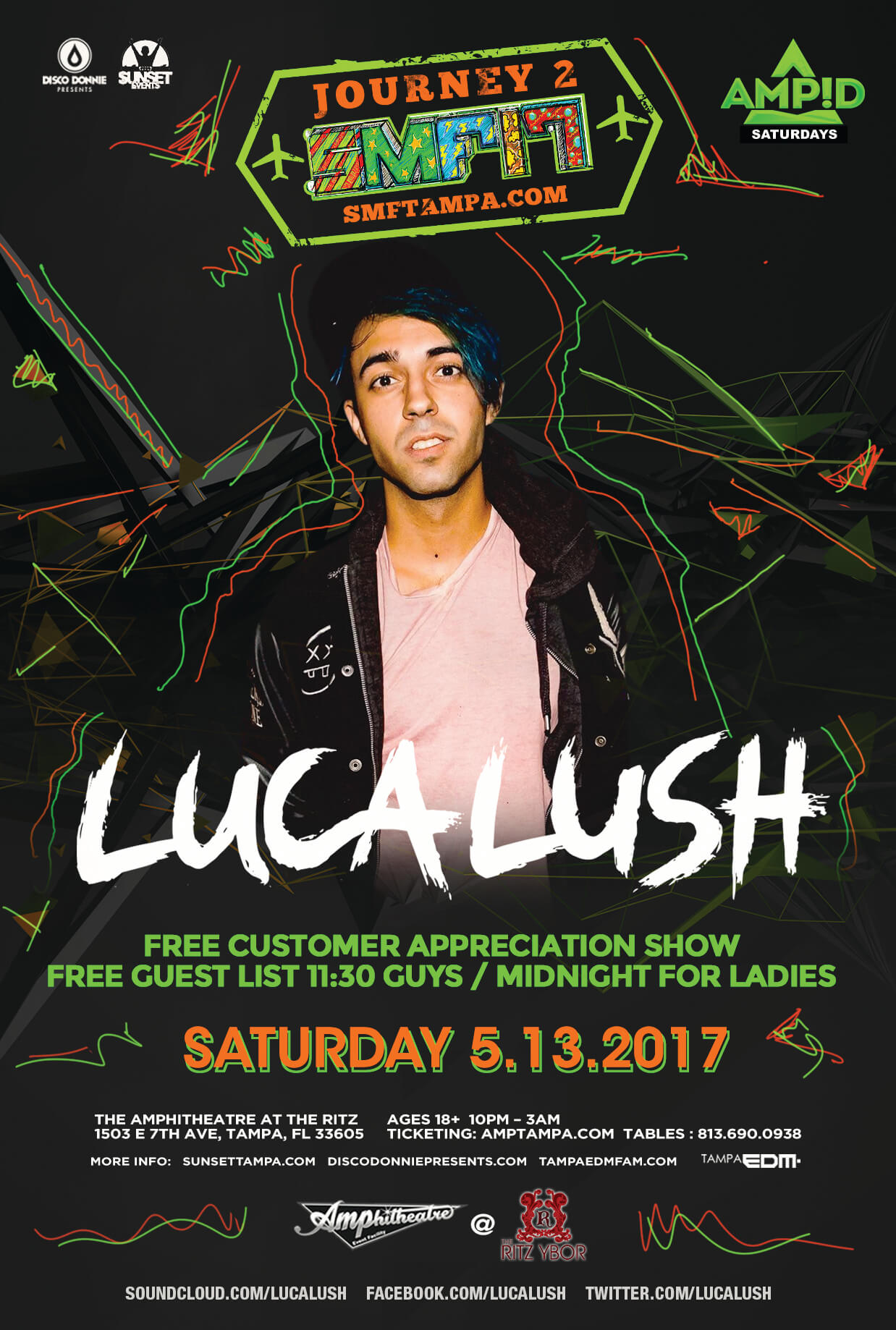 Swoop In With Luca Lush
On Saturday, May 13th, Luca Lush will take to the decks, making a Tampa pit-stop on his Boy Brushed Blue Tour. The Los Angeles-based producer has been making waves mashing up remixes of today's hits including MGMT's "Kids" to Travis Scott's "Antidote" and remaking them into trap bangers, racking up over a million Soundcloud plays.
Ready to take festival goers on a #Journey2SMF, we're offering limited free entry guest list spots for the show. Can't make it early? RSVP and reserve your spot on the dance floor and get ready the #Journey2SMF!