This year we're excited to bring back our smart Cashless Payment Technology for SMF '17! Your festival wristband now acts both as your golden ticket to the fest' and your source of payment. Scan your official SMF arm candy to pay for food, drinks, merch — anything under the Sunset!
For the ultimate convenience, load up on SMF dollars and keep your real world money safely tucked away. Plus, for every $100 you add before 2:00 PM on festival day one, get $10 bucks FREE as a bonus! Vendors will not accept cash, credit, or debit cards. Instead, your wristband is a handy digital wallet which makes the payment process easier, faster, and more festive. Wristbands have started to ship, register online now!
Register, Top-Up, Tap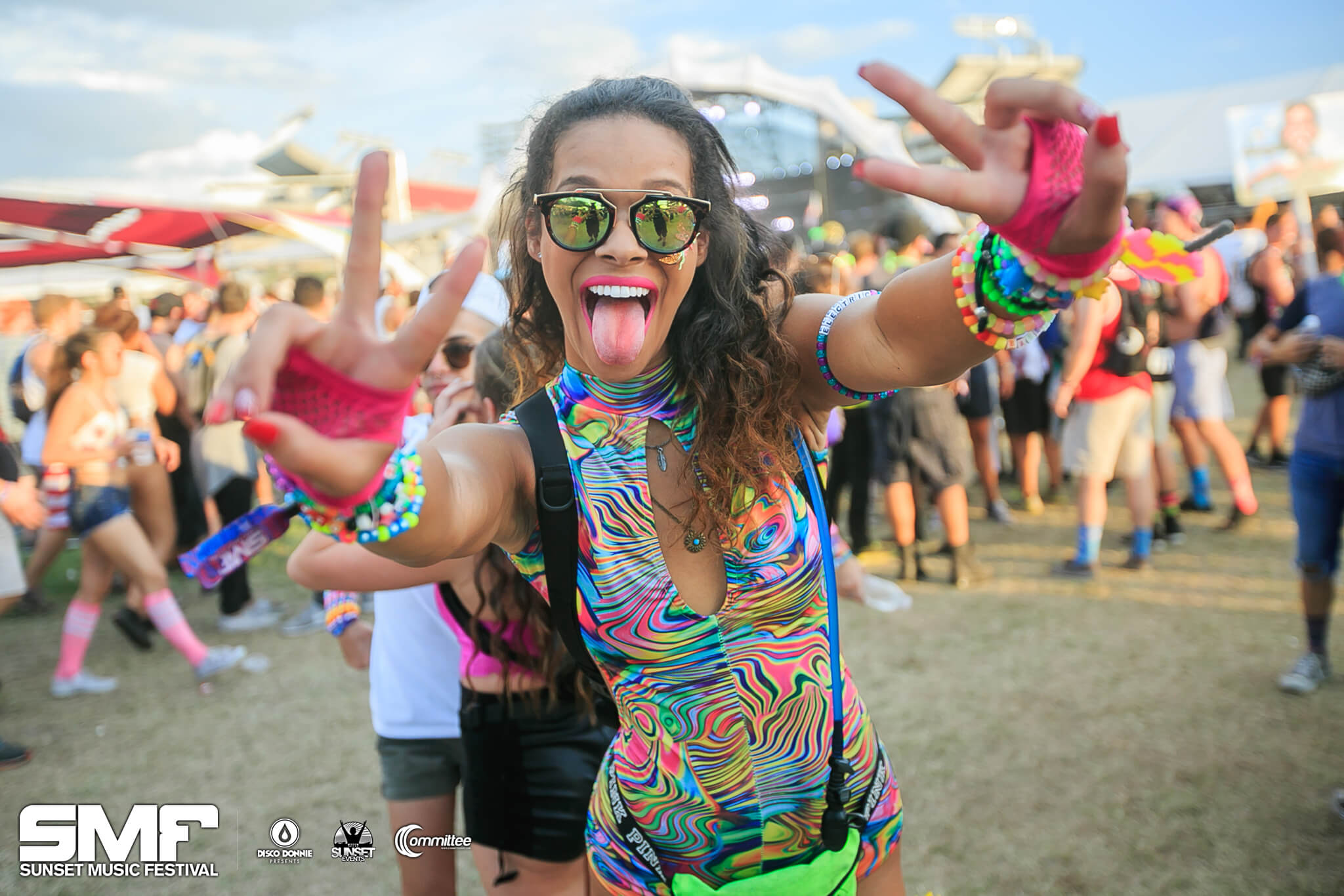 To make purchases using your RFID wristband, start by registering it on the festival portal. Then, top-up your cashless account with the official festival currency, SMF dollars. Once on-site, simply double tap and the purchase amount will be deducted from your balance.
Step 1: Register Your Account!
Visit the festival wristband portal to register your wristband and top-up your account!
Step 2: Top-Up SMF Dollars!
For every $100 you top-up before Saturday, May 27th at 2:00 PM ET, you'll receive 10 FREE SMF dollars!
Step 3: Tap and Go!
It's that easy. Your wristband is your ticket and your wallet!
For assistance please contact Customer Service by phone at 813-327-8330 or email smftampa@intellipay.support.