Memorial Day is almost here, and as we prep for our moment at Sunset, remember these vital tips to enjoy SMF to the fullest. While navigating your festival schedule take into account the following key factors to avoid spoiling your time at the show with dehydration, inclement weather, or and overheating in the Tampa sun. Dance the day away comfortably with our top three tips to play it safe at the party!
Stay in the know! Make sure to download the SMF app for important up to the minute notifications for weather and other timely information.
Camp Out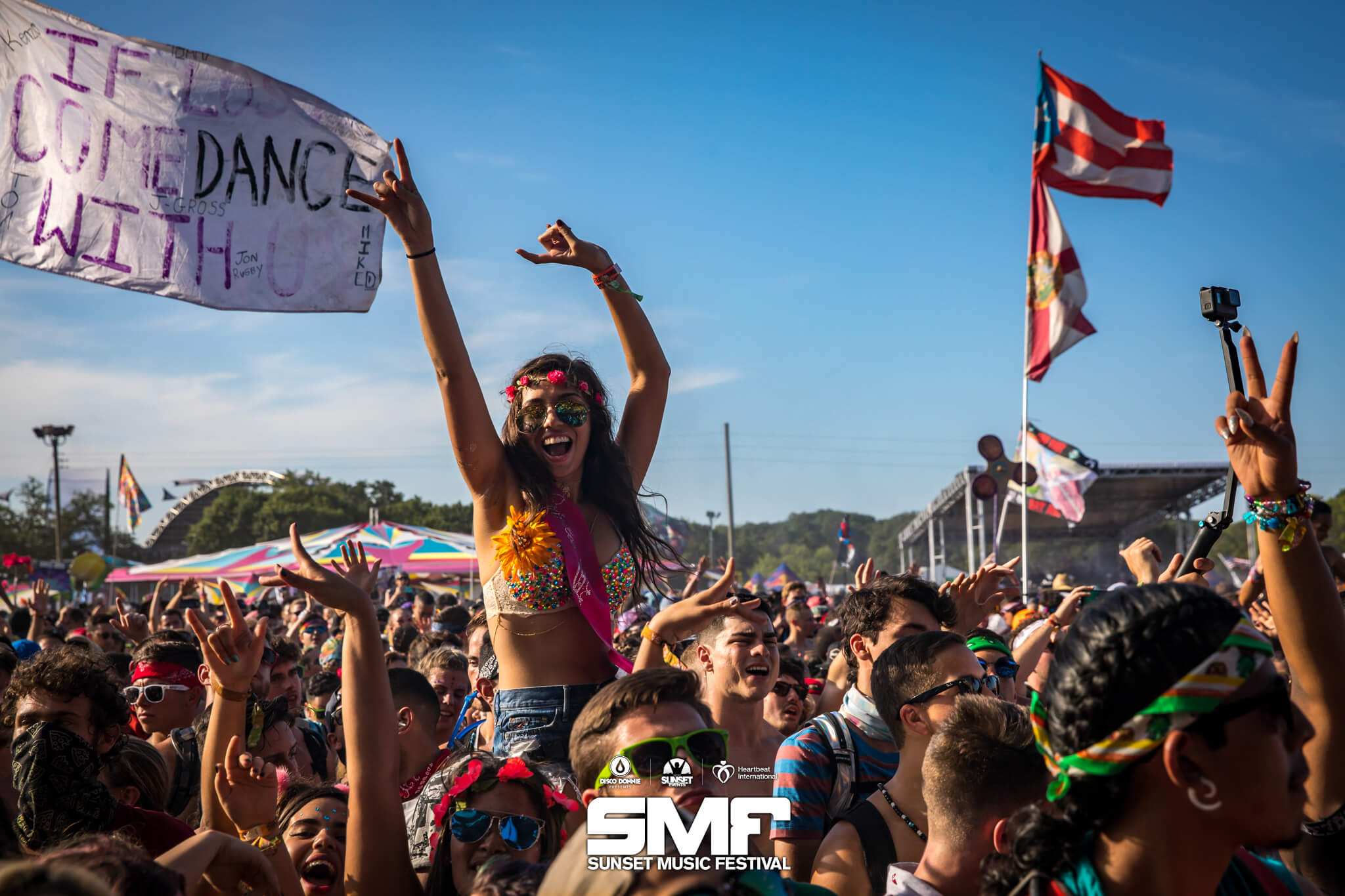 Experience the best of the fest' with some preparation to avoid over-exposure to the sun. With a little forethought you can protect yourself from those harmful rays by wearing a hat and applying sunscreen! As usual in the Sunshine State, expect high temperatures and plan to take advantage of the many areas to hide out in the shade between sets. New this year, we've added even more ways to stay cool, whether it's by camping out under a canopy or at another designated Chill-Out spot be sure to cool off and take a breather!
Fuel Up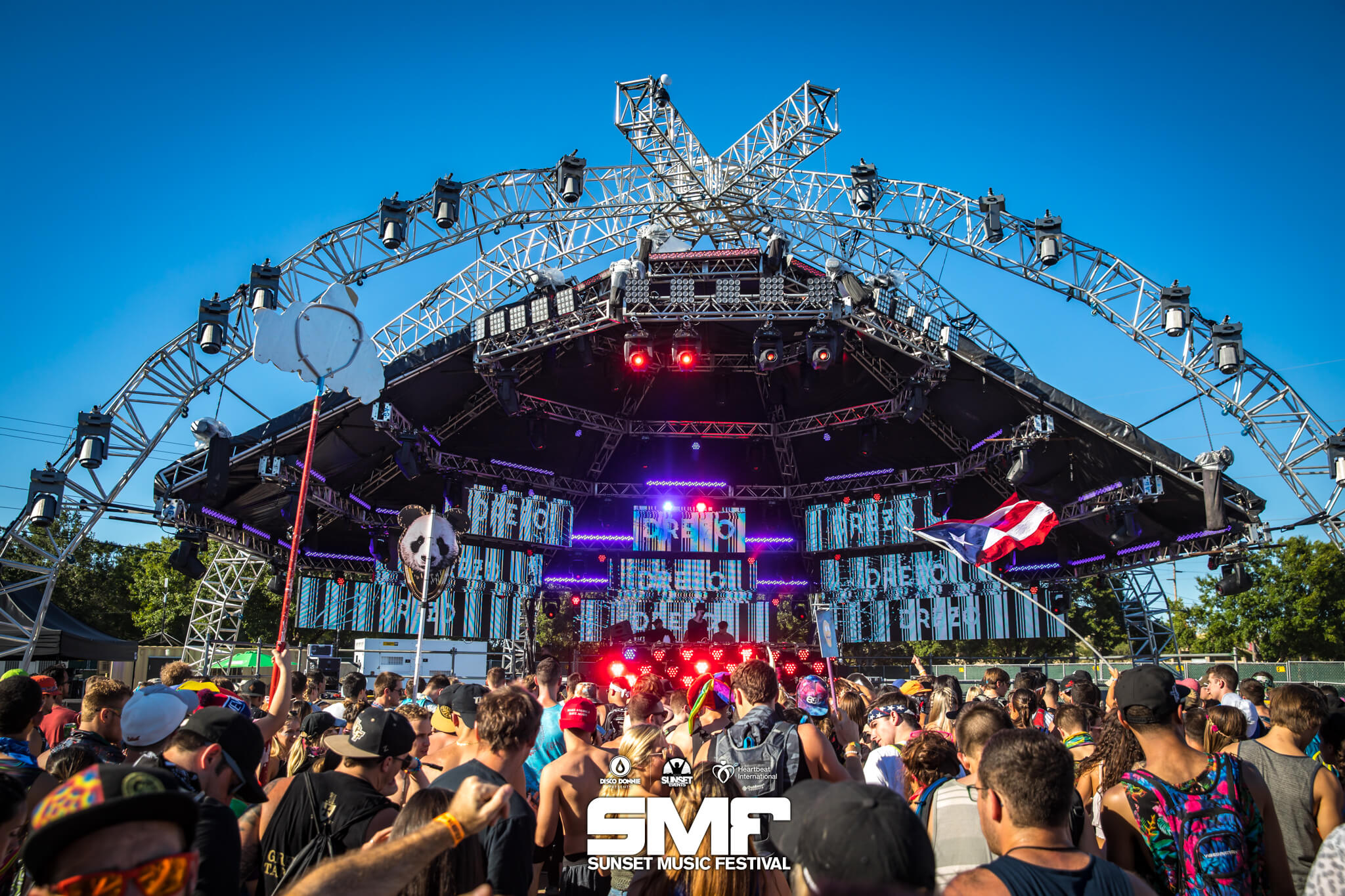 It cannot be understated how important it is to stay hydrated and drink plenty of fluids. There's no excuses because we've made sure all festival goers have unlimited access to water with additional free water stations, so fill em' up nonstop! For the most festive option, pick up an official SMF water bottle at the merch booth.
Replenish electrolytes by sipping on non-caffeinated sports drinks. Stop by the Celebrate Safe booth to pick-up free packs you can add to your water bottle. Of course, you can also purchase water and sports drinks at various concession stands around the festival grounds. And don't forget to eat – we're bringing in tasty food vendors to satisfy your every craving!
Be a Friend Indeed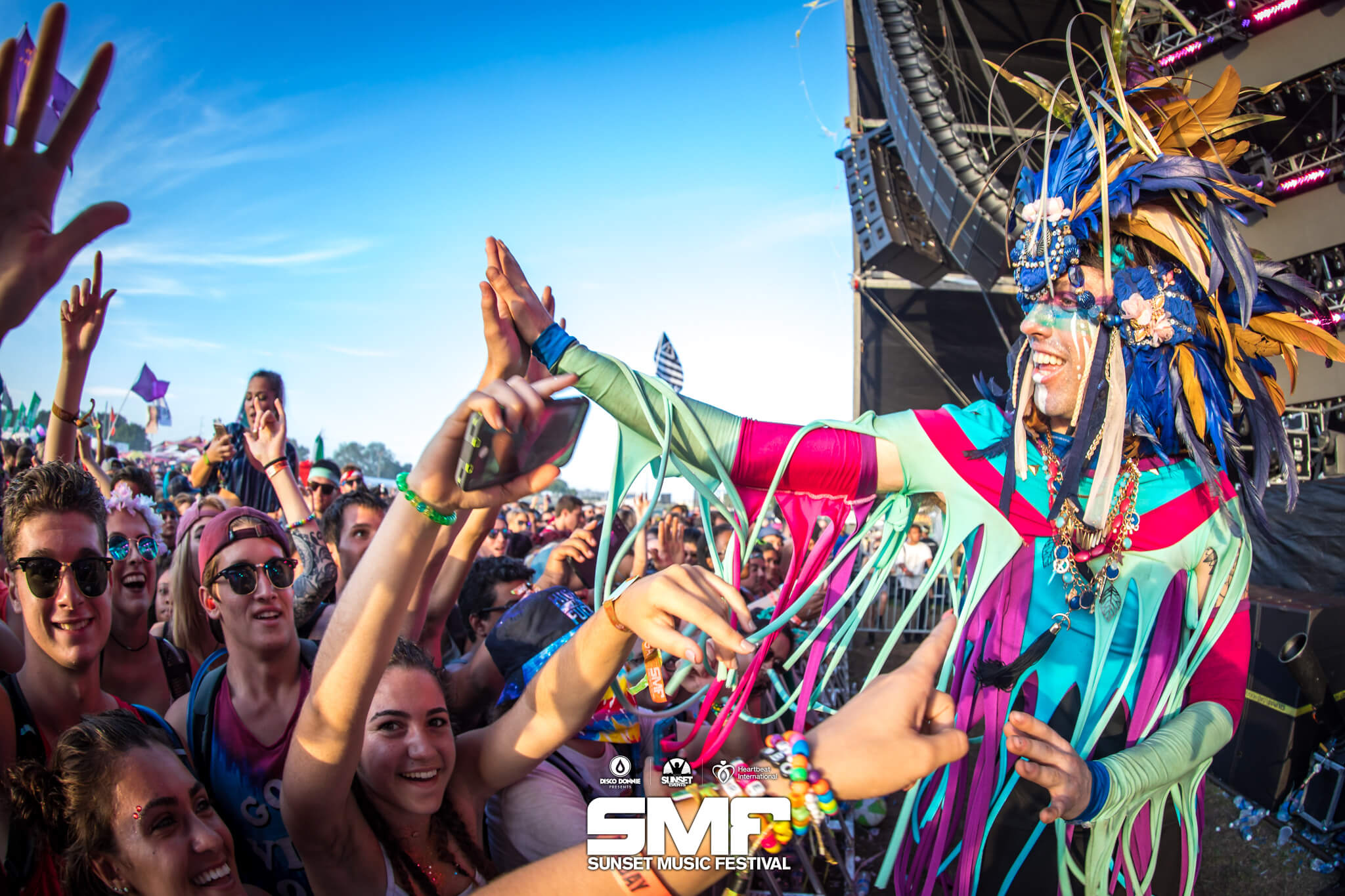 Have your brother's back and watch out for your friends! Here at SMF we're all family, so if you see a person showing signs of distress seek help immediately. Medical stations are located near every stage, look for First Aid tents marked with a red cross, or watch out for our roaming healthy and safety ambassadors and give a member of the Sunset Squad a friendly wave.