With all the dancing set for a long, holiday weekend in the Sunshine State, we want to make sure festival goers are fueled up and have access to several festival-friendly food options. There's no excuse to skip a meal with this year's variety of local cuisines to satisfy your taste buds!
Conveniently located on the festival grounds, taste the culinary array between sets from American favorites to fresh fruit smoothies, exotic Indian dishes, and Mexican classics.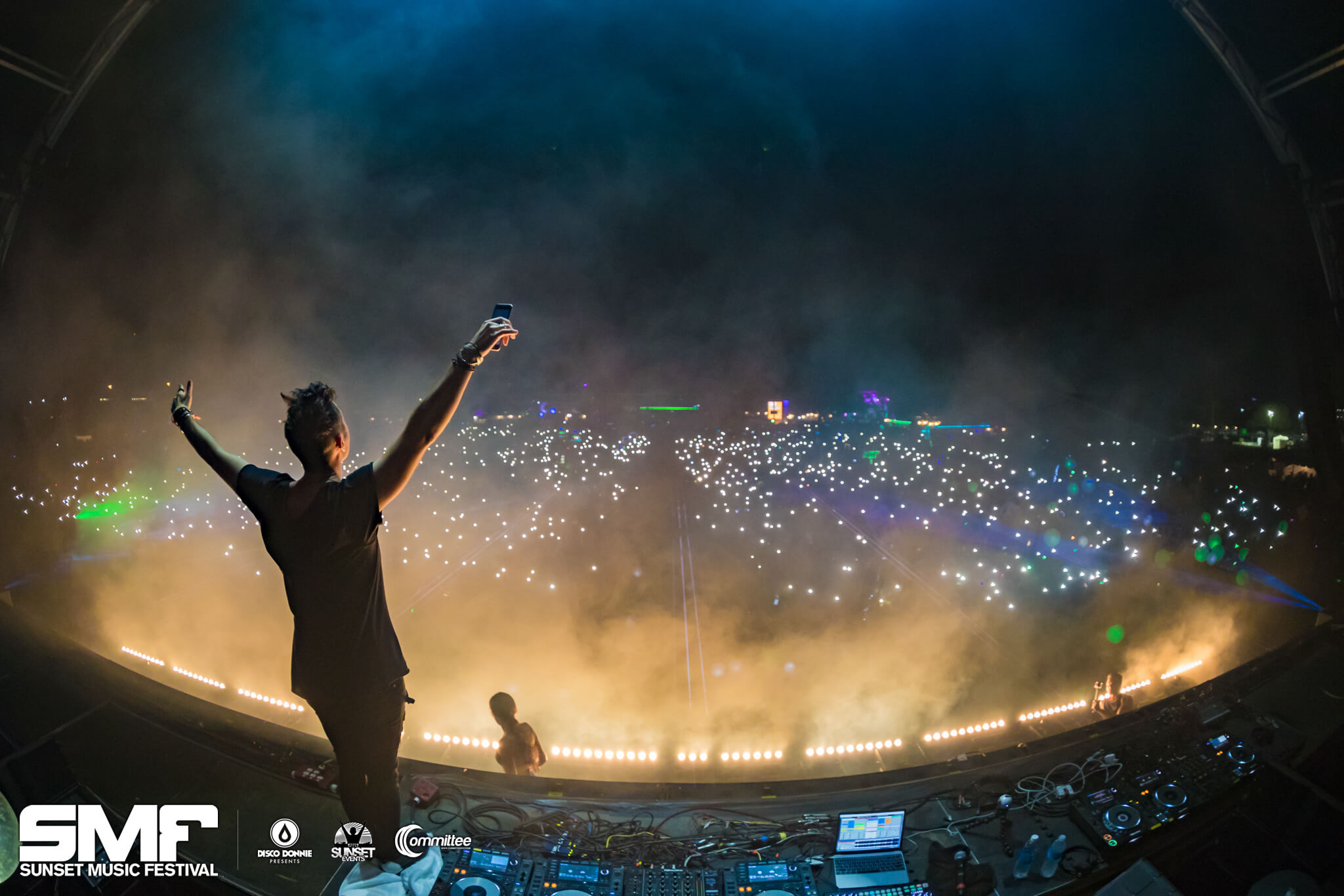 Fresh 'N Juicy
Cool down and re-energize between sets with a stop at Fresh N' Juicy serving up tasty fruit, juices, and smoothies.
Caroll's Corn Crib
Try Caroll's Corn Crib for hearty American staples likes of burgers and fries. They've planned for food, so you can have some fun! The menu includes a variety of your favorite foods including Greek flavors with a twist.
Tica's Tacos
You can't go wrong with an order of quality nachos and burritos at Tica's Tacos, offering up fresh and healthy coastal cuisine that's simply delicious. Also, look for their vegetarian, vegan, and gluten-free alternatives.
Bulldog Burgery
Looking for the absolute best burgers and fresh cut double fries? Then grab a bite to eat at Bulldog Burgery when you're getting hungry at SMF.
Hungry Howie's Pizza
Grab a slice or two of pizza at Hungry Howie's! Whether you're in the mood for a single slice or want to take the whole pie, stop by to get your Italian fix!
Broadline Food Service
Sometimes when you wanna chow down, it's good to go the simple route. Drop into Broadline for fresh American favorites!
The Twisted Iron
Find waffles galore at The Twisted Iron serving savory and sweet creations! One look at the menu, and you'll understand where this eatery takes it's name. Head here to try their famous Fried Chicken Waffle Fries!
Ice Lyte
Ice Lyte has a refreshing electrolyte slush drink that helps you stay hydrated with ice cold electrolytes that will give you that extra boost of energy for nonstop dancing. Follow @icelyte for ticket give-aways and more!
Bees Knees
Bees Knees elevates your favorite comfort foods, like grilled cheese and lemonade. Come try the melty gourmet goodness of a grilled sandwich and a fresh squeezed hibiscus, lavender, or elderberry lemonade!
The Twisted Indian
Offering the freshest Indian-fusion cuisine including favorites like Chicken Tikka Masala and Mango Lossi, The Twisted Indian not only has a unique flair, but amazing flavors, too!
Umami Bites
Umami Bites travels the country, selling unique and interesting foods to the world's best festival goers. Specializing in Asian-fusion food on-the-go, try their wonton tacos, spring rolls, or mochi ice cream!