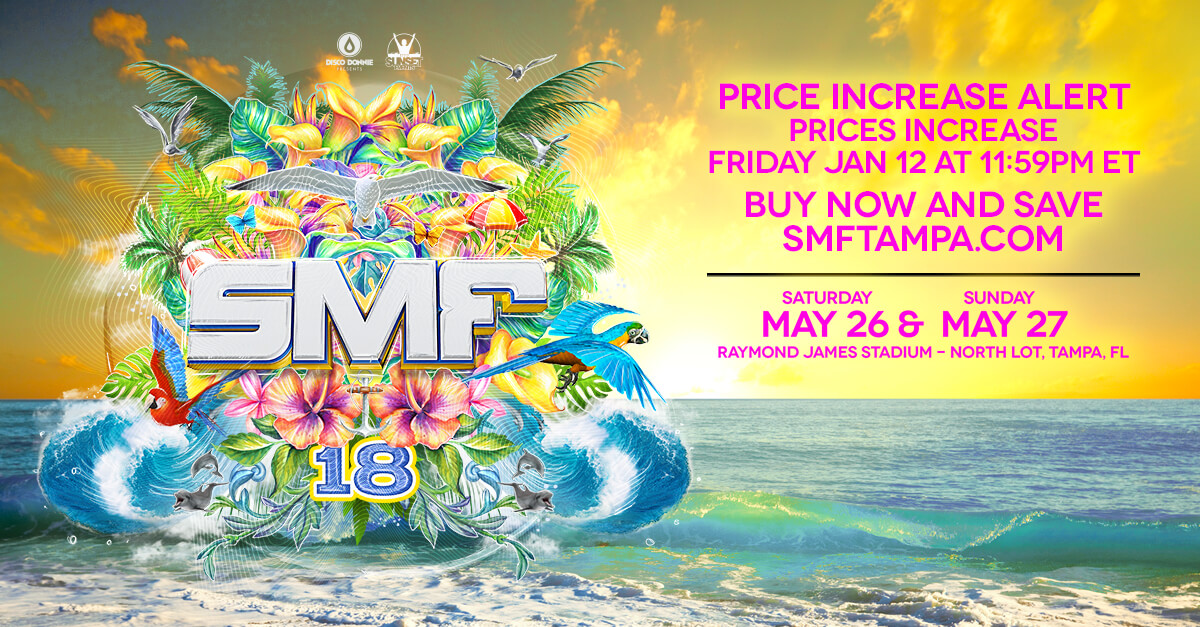 It's that time of year where it pays to be resolute in setting your intentions, for a truly exciting 2018 shoot for the stars and make the annual trip to Sunset Music Festival. Life comes at you fast, and we're looking forward to a few months ahead when we bask in the glow of a fantastic voyage to SMF in Tampa, Florida. Count your days to save before ticket prices increase at midnight (11:59 PM EST) on Friday, January 12th. Buy tickets now!
Join us to celebrate the start of summer with the freshest new sounds, as we invite a vast cross-section of the electronic music landscape to play. The winter doldrums will be left in the dust with plans for an other-worldly Memorial Day weekend. Rally the Sunset squad for a reunion at the Ray Jay on May 26-27th featuring megawatt talent showcasing what's on the horizon.
To enjoy the lowest cost, pick-up SMF passes before prices go up at midnight on Friday. Plus, take advantage of a number of ticketing options including monthly payment plans, signup now for only 10% down!