More than seven years ago marked the first occasion of Sunset Music Festival, and in the time since our beloved event has undergone many changes. The venue space continues to expand, we grew from a single-day to a weekend-long, and our lineups have only become more illustrious. But as SMF continues to evolve, a lot of aspects remain the same, like the passionate people working behind the scenes to make sure things go off without a hitch and the enthusiastic dancers that fill our festival floors.
I Am Sunset With Andrew Faraone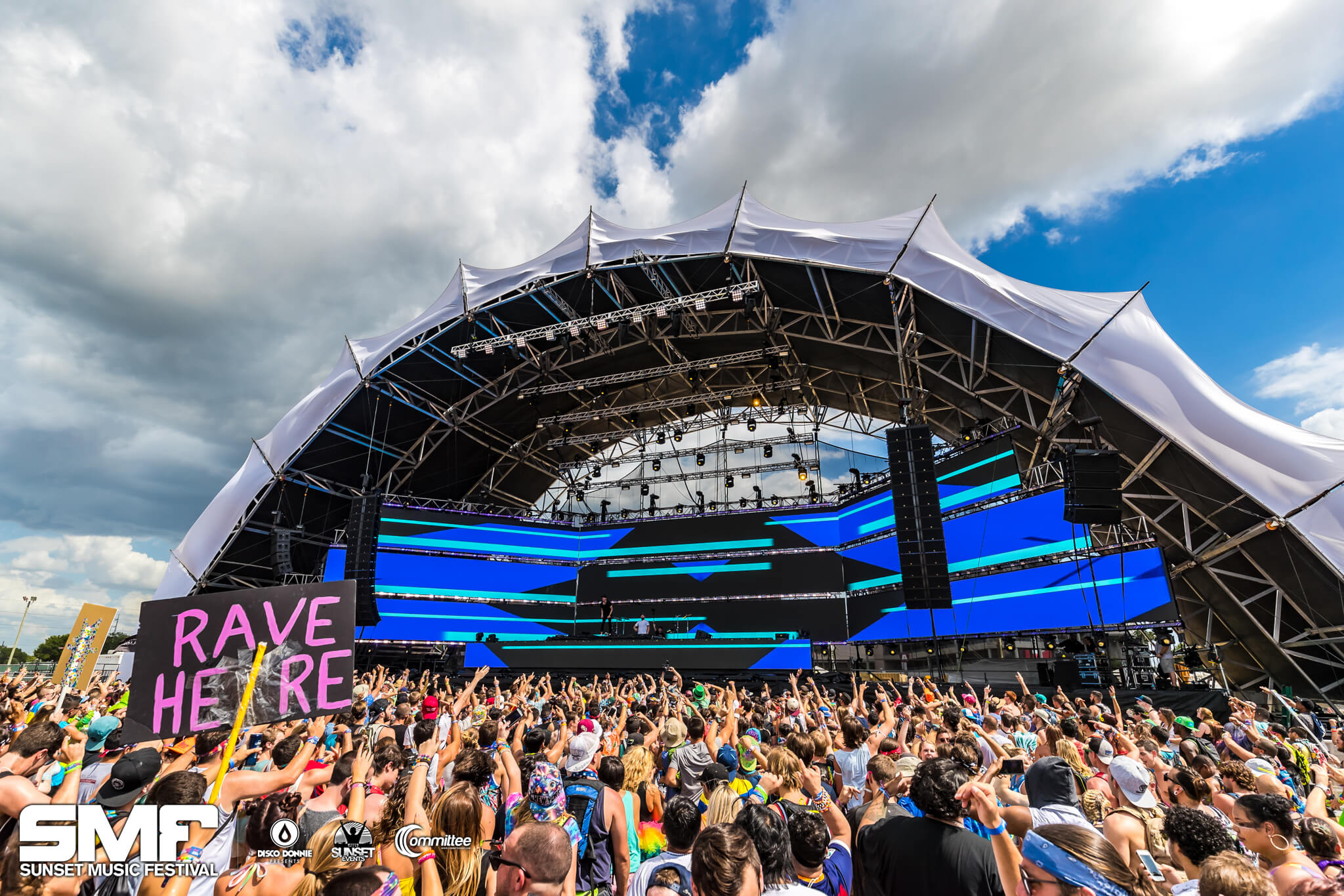 This year, we're highlighting the many names and faces who help make us great. In I Am Sunset, you'll learn more about the key characters in our wild world, from big-wig lighting and production staff to the veterans of SMF. If you're following SMF on social media, like we know you are, you've already met Andrew Faraone in URL. With a closet stacked full of snapbacks and fitted hats, Andrew is an integral part of our journey into the Sunset.
How long have you worked at Sunset Events?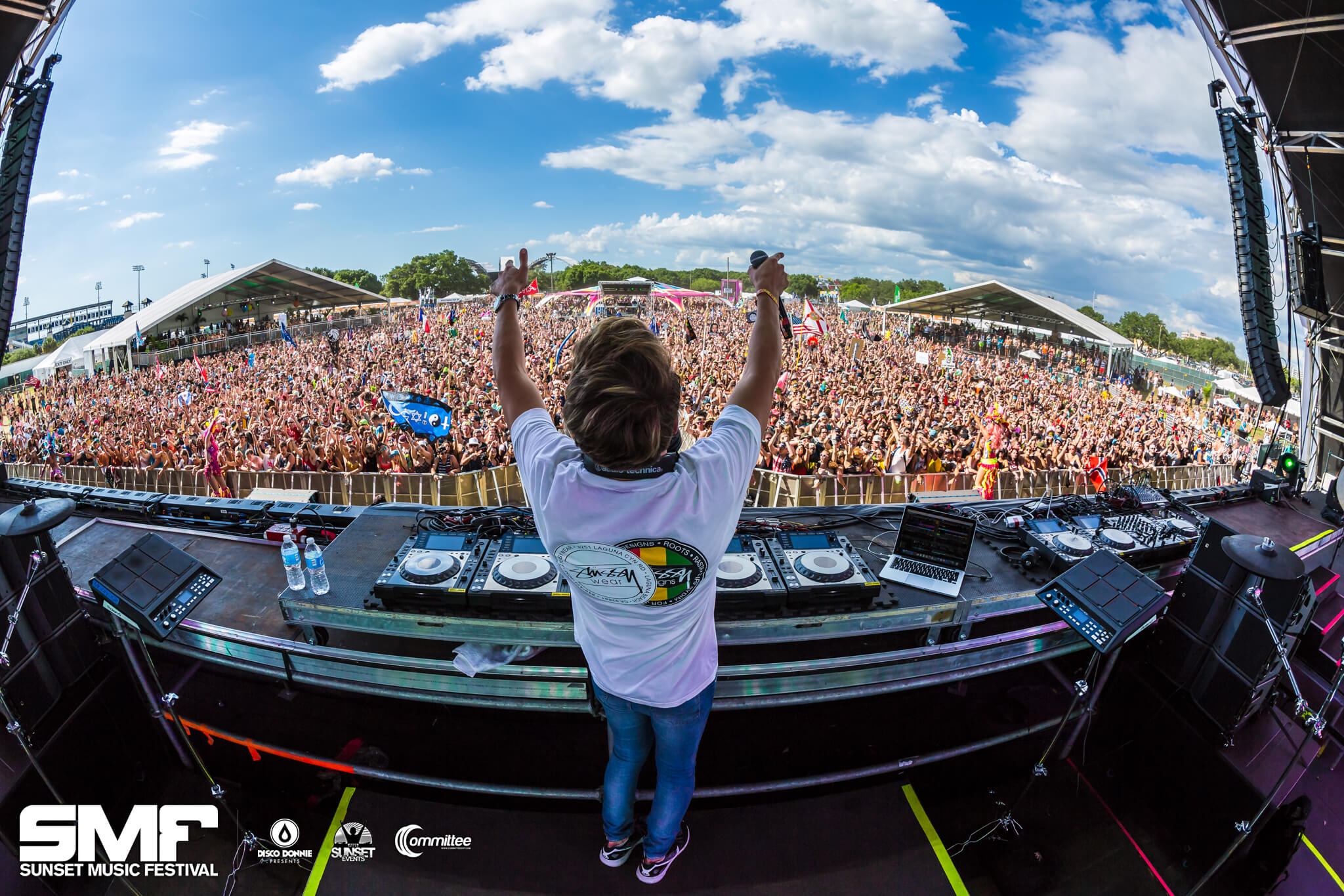 I started with Sunset Events back in 2009 when the founder asked me to help him promote a Deadmau5 show at The Ritz Ybor. At the show, I spoke to John about my college education and how I was going to school for web development and marketing.
After that night – when I ended up racing remote controlled cars on the streets of Ybor 'til the early morning hours with Joel – our professional relationship grew and I started maintaining The Amphitheatre MySpace page along with the Sunset Events website. In the years following, our relationship has grown by leaps and bounds — from running dollar drink nights at Green Iguana to helping re-launch and re-open Amphitheatre Event Facility, and building the SMF online presence.
What's your official job title?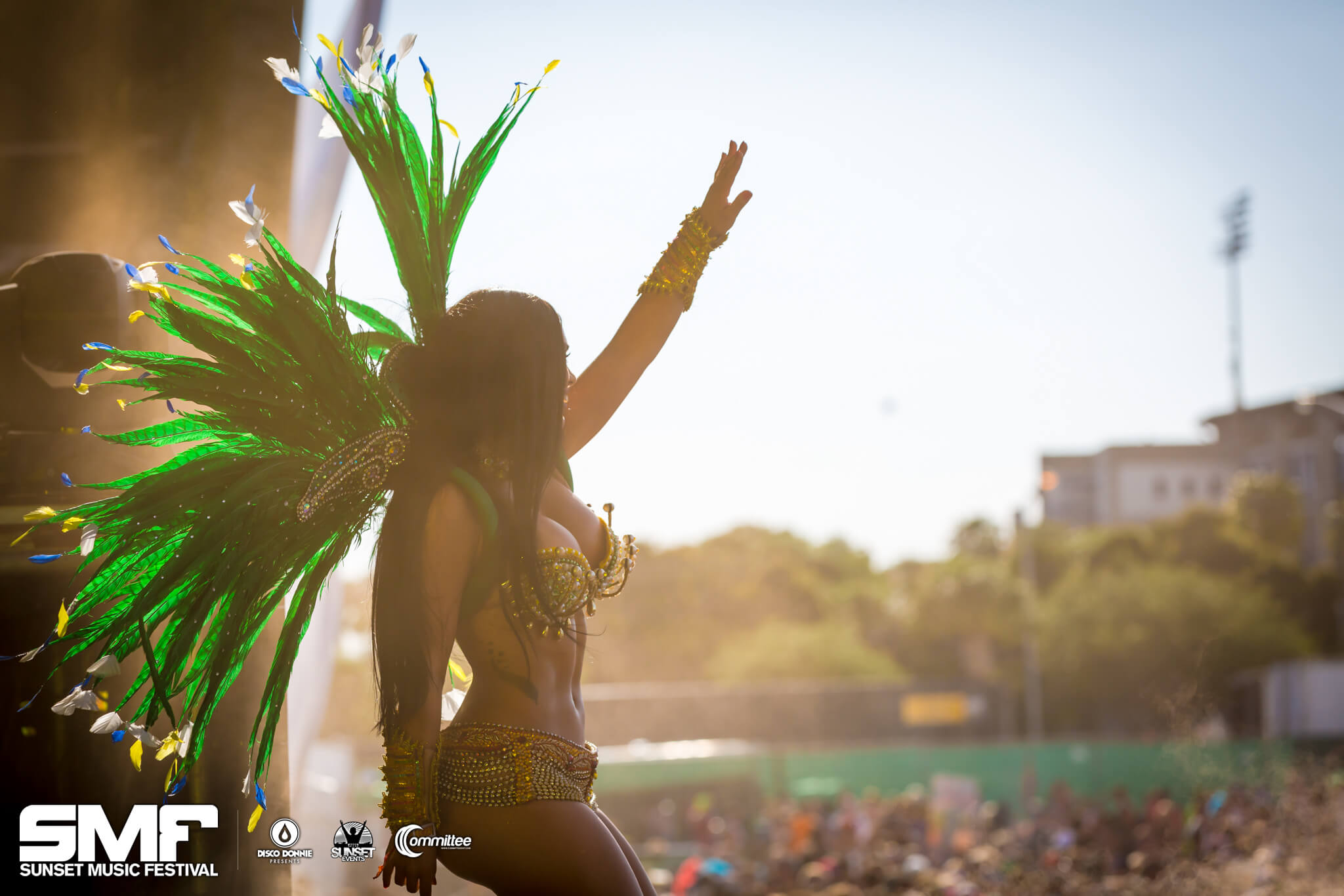 Man who wears many hats? I handle everything from marketing and advertising to social media and web maintenance. Unofficially, you might call me the Director of Marketing and Development.
Who has given one of your favorite performances over the years?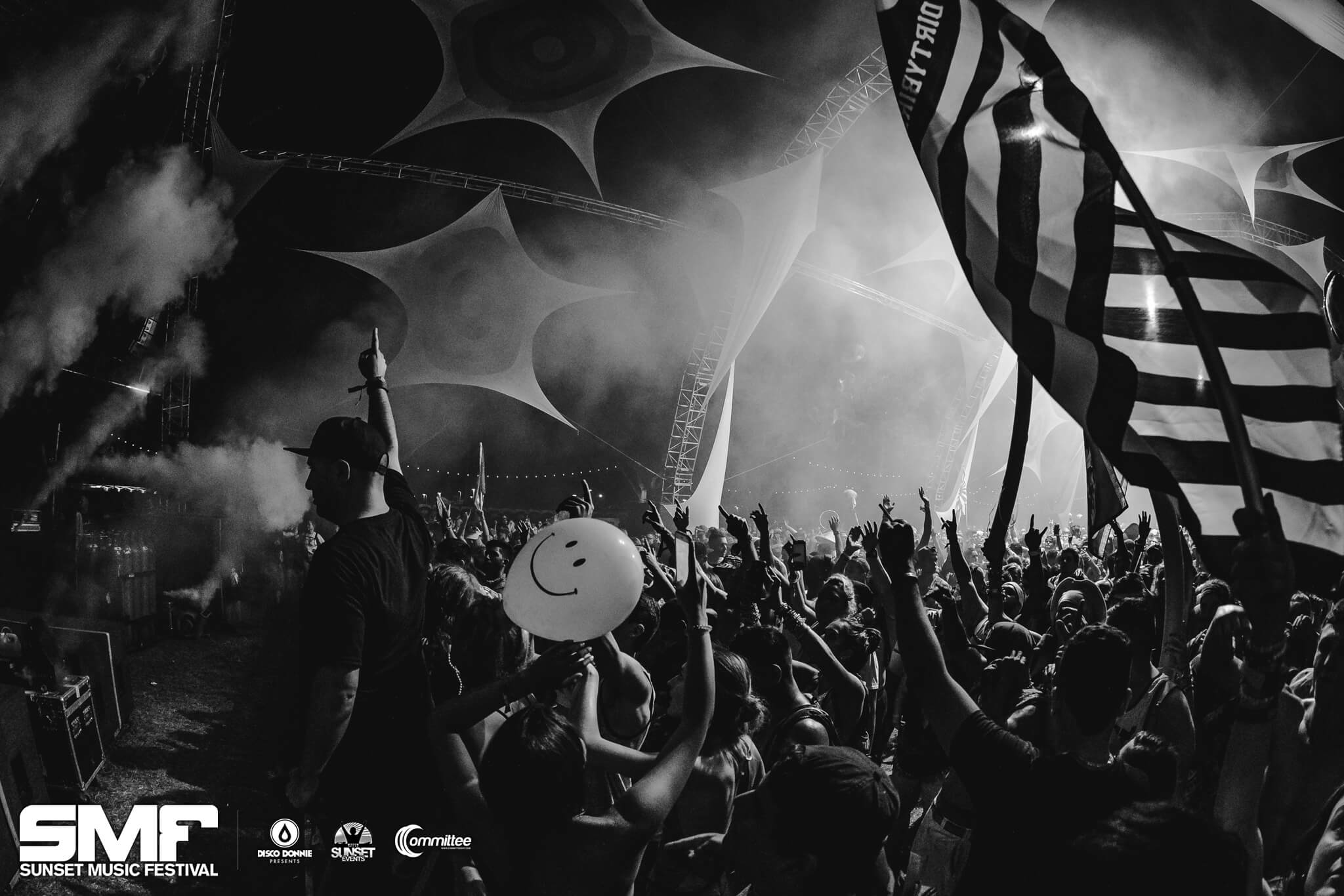 That's a tough question. From Sander Van Doorn or Above & Beyond in 2012 to Armin Van Buuren's Intense album tour, Netsky, or Ferry Corsten more recently.
What's the craziest festival costume you've ever seen?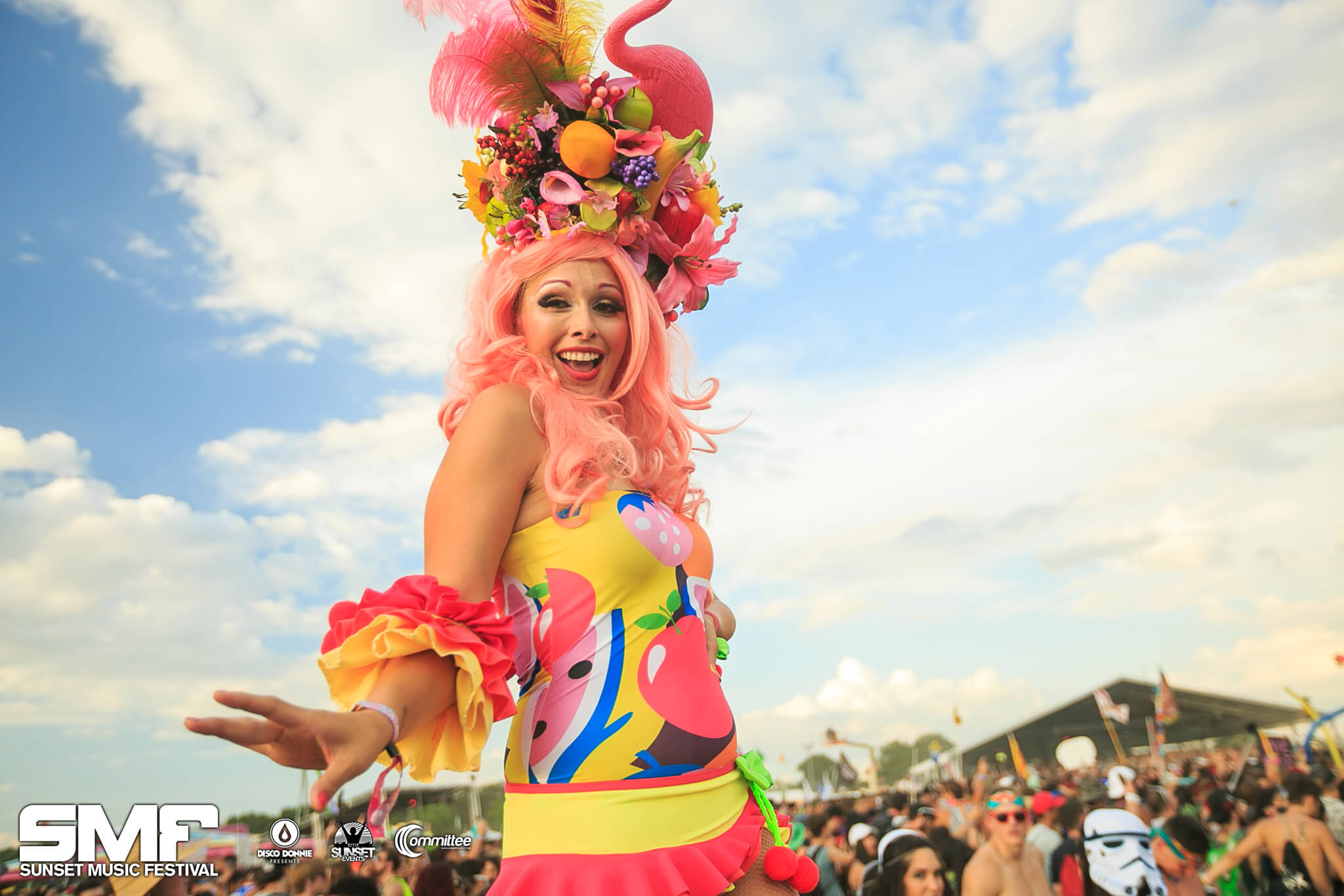 The craziest outfit I've ever seen at SMF has to have been this guy a few years back who wore furry boots with a banana hammock and a unicorn mask. That guy had no shame and was dancing like no one was watching!
Thankfully he did not have a wardrobe malfunction … that I know of.
Do you have a standout SMF memory or moment?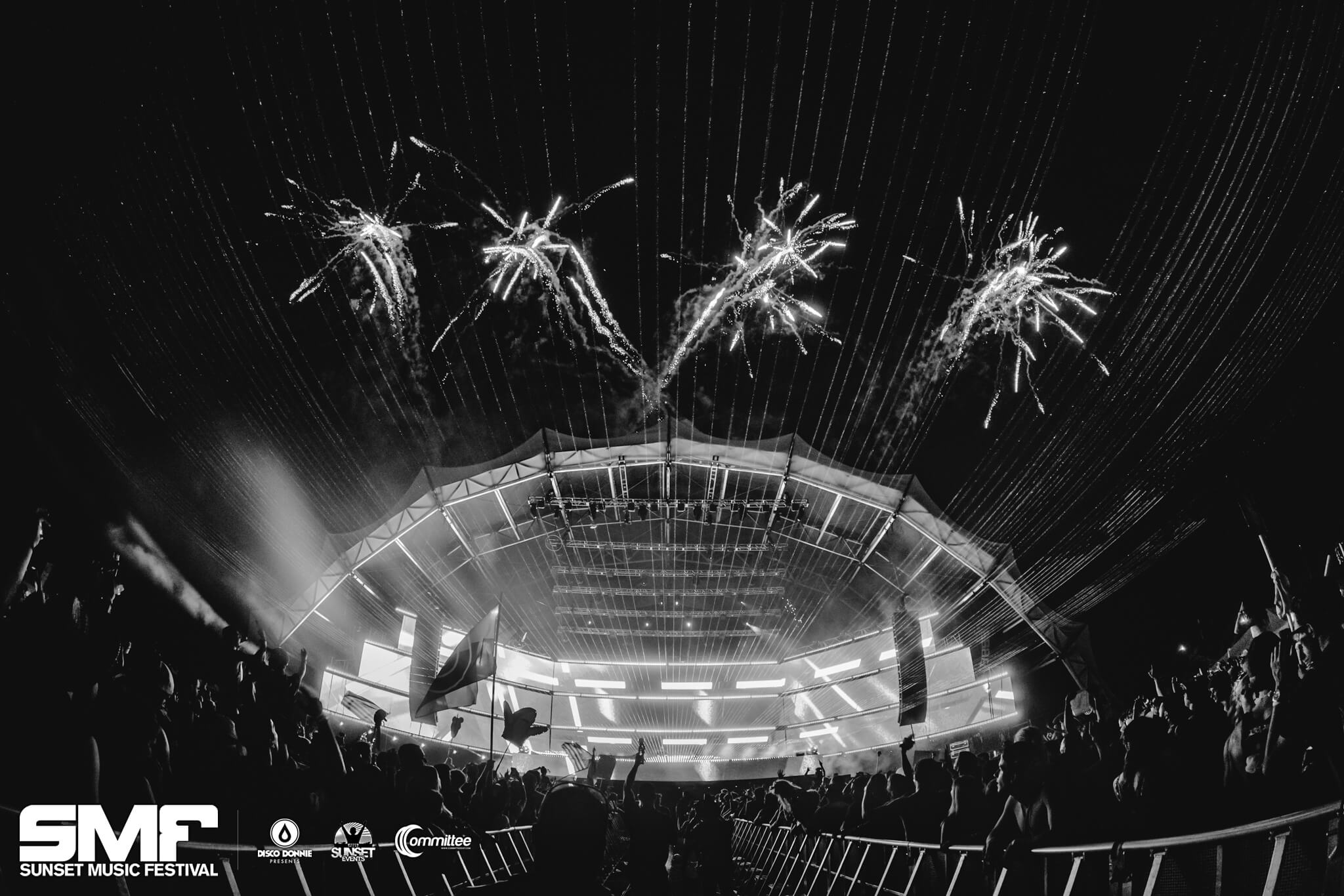 At SMF 2015 we brought two of my favorite producers of all time — Solarstone and Sub Focus. I have a guilty pleasure for drum and bass and an undying love of trance; both genres are what grew my love for electronic music. Sub Focus' set in and of itself was a fulfilling moment, as he threw down some of my favorite drum n' bass tunes, and he's one of those producers you don't miss when he's around. That experience made my cup overflow.
Top that off with an incredibly pure set by Solarstone coupled with a B2B with Jordan Suckley — by far my favorite SMF memory.