Sunset Music Festival 2017
The sixth consecutive Sunset Music Festival returns in 2017 to Raymond James Stadium in Tampa on May 27-28th, bringing with it dance music's most in-demand players to soundtrack a Memorial Day weekend blowout! Make the journey to SMF with us and get a taste of the freshest sounds, from today's fast-rising newcomers to top tier mainstays. Rally your Sunset crew for an unforgettable holiday in the Sunshine State.
Dates
Day 1: Saturday, May 27th
Parking lots open at 2:00 PM.
Gates open at 3:00 PM.
Event ends at 12:00 AM.
Day 2: Sunday, May 28th
Parking lots open at 2:00 PM.
Gates open at 3:00 PM.
Event ends at 12:00 AM.
Age Policy
You must be at least 18 years of age to enter the event. To purchase and consume alcohol, you must be at least 21 years of age.
Location
The 2017 edition of Sunset Music Festival will be held at Raymond James Stadium (North Lot) in Tampa, Florida (4201 N Dale Mabry Hwy, Tampa, FL 33607, USA).
Weather
The festival will take place rain or shine, excluding life threatening weather. Please keep up-to-date on local weather reports and plan your attire and preparations accordingly.
Security & Entry
Every attendee (including media and guests) will be searched prior to entry with a TSA-style search, which includes emptying your pockets and bags, a full pat-down, an examination of items brought with you, and potentially a removal of your shoes. Police officers work both inside and outside our events with the aid of K9 units. All narcotics laws are strictly enforced. SMF reserves the right to refuse entry to anyone.
Zero Tolerance for Drug Use or Possession
The possession, sale and/or use of any illegal or illicit drugs at the Event will not be tolerated anywhere inside or outside the Sunset Music Festival venue. Undercover police officers will be staffed to enforce all drug violations. Event Organizers will provide an amnesty box at the entrance of the Event and we encourage all attendees to "turn in, no questions asked" any illegal or illicit drugs and/or substances prior to entering the Event. If you SEE SOMETHING-SAY SOMETHING. If you observe any attendee using, selling, distributing and/or in the possession of any illegal or illicit drugs and/or substances, immediately notify a police officer, security personnel or your supervisor. Be proactive and make a difference.
Safety & Medical
We are dedicated to providing the most secure and safe environment for our patrons as possible. A team consisting of public and private security, as well as medical staff, will be present throughout the entire event. If you require assistance, please look for the medical and information tents, or seek out a security or staff team member.
Amenities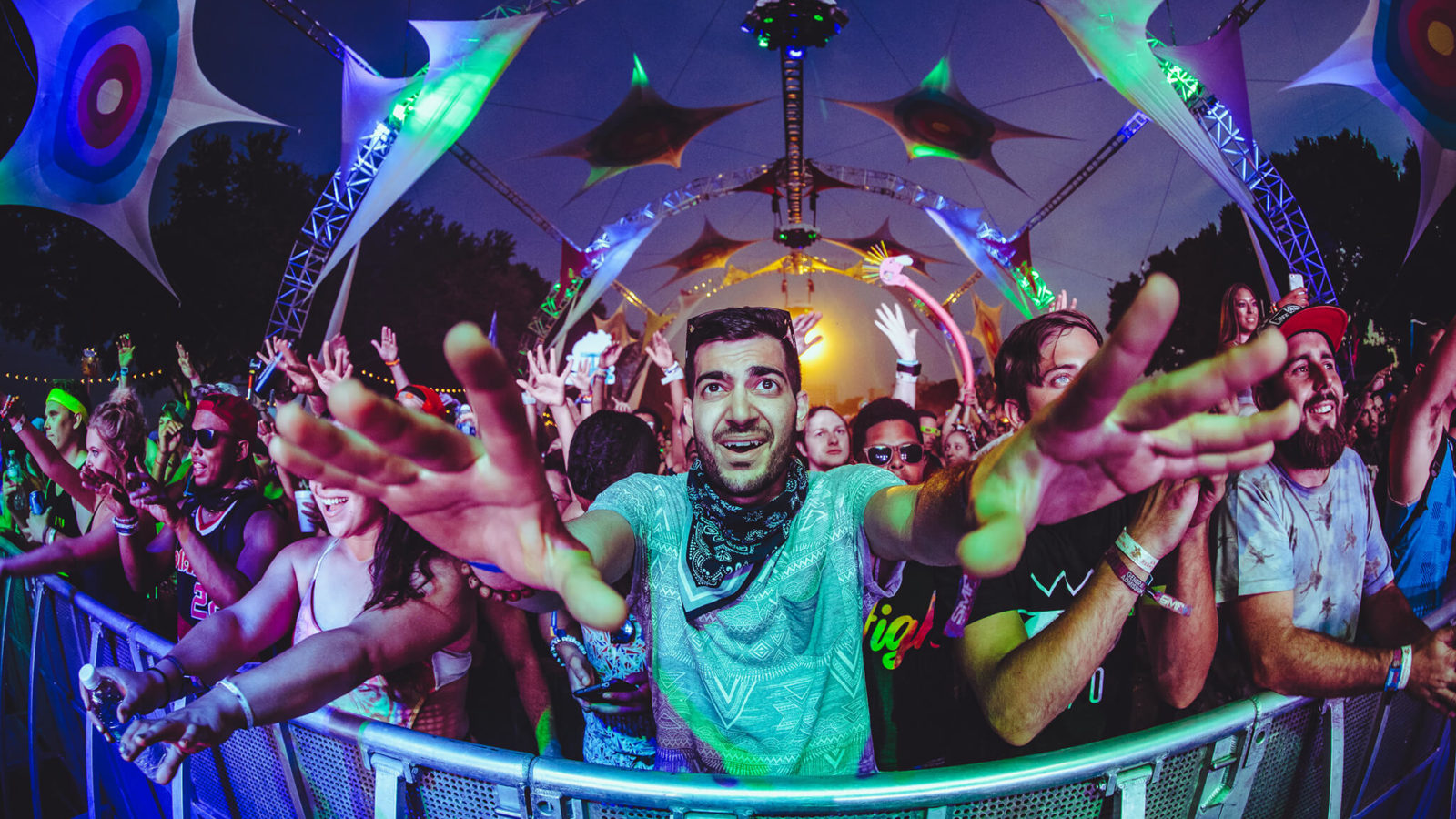 Lost & Found
During the event, you can recover lost and found items just inside the main entrance from 3:00 PM until midnight. Following the event, check with the Tampa Sports Authority office by calling 813-350-6500, Monday - Friday, from 8:00 AM - 5:00 PM.
Water Refill Stations
We know you are here to have the time of your life, but keep in mind that the warm weather of Tampa, plus non-stop dancing and vigorous physical activity can lead to dehydration and overheating. We encourage our patrons to stay hydrated and drink plenty of water, as well as sports drinks in order to replenish the body's electrolytes. While you're here, fill up on H20 at any of our free water stations, or purchase water at various concession stands around the venue.
Refill your official Sunset Music Festival water bottle (get your very own at our merch booth), CamelBak, Vibedration pack, or another empty beverage container at our free water refill stations. To find the nearest station, look for the water droplet symbol on the festival map.
Refreshments
Food and beverage stands are located throughout the event, with roaming vendors carrying water, snacks, and other beverages.
Alcohol
Bars located throughout the festival will serve beer and liquor. Service hours may be limited. You must be at least 21 years of age with valid identification.
Medical Stations
In the first aid tents located throughout the festival, you'll find teams of medical practitioners ready to care for your every need. If you or any of your friends are not feeling well, are lightheaded, nauseated or have any other medical need including blisters or a headache, please visit our friendly medical staff, or ask a festival team member for assistance.
General Store
The general store is stocked with items you may have forgotten at home. From eye drops, tampons, and sun screen - these are just a few of the items available.
Information
Information booths will be stationed throughout the venue. Check your festival map for specific locations.
Merchandise
Sunset Music Festival merch booths can be found on the event map and will have a variety of tees, tanks, hats, official water bottles and more! We get new styles and designs each year, so don't miss out.
Lockers
Yours for the duration of the fest' enjoy unlimited access, as you hit the dance floor all day and night. Measuring approximately 8″ high x 11″ wide x 17″ deep, a personal locker allows you to safely stash your belongings. For an added convenience, choose a locker with phone charging capabilities. Stow away your things and plug in your phone to keep the battery charged and stay tapped into all things SMF.
Guidelines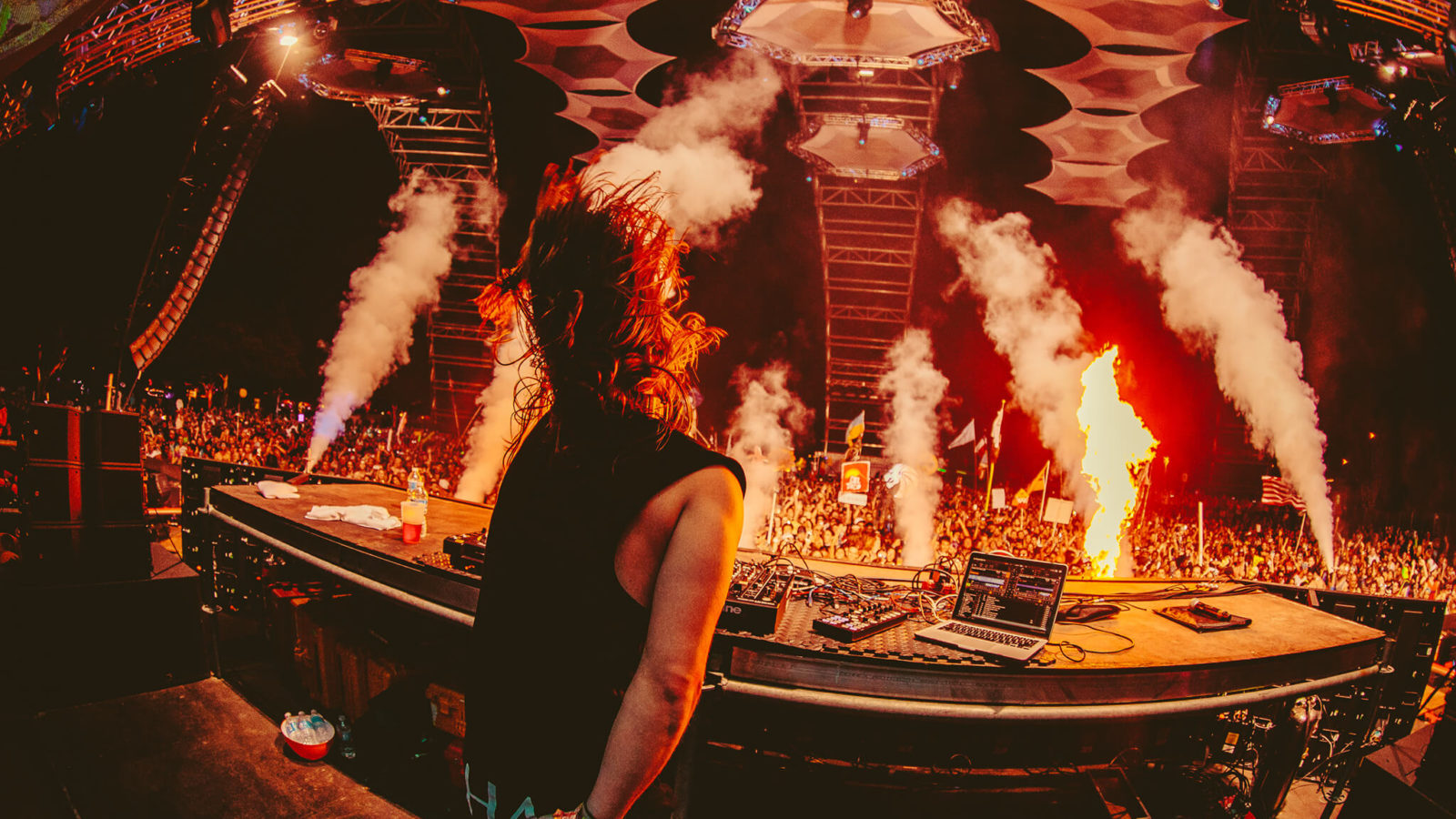 Code of Conduct
NO Re-entry/Ins & Outs.
NO Refunds or Exchanges.
NO Sitting on Designated Dance Floor Areas.
NO Moshing, Crowd Surfing, or Stage Diving.
NO Unauthorized/Unlicensed Vendors Allowed.
NO Unauthorized Solicitations, Handbills, Sampling, Giveaways, etc.
NO Camping.
NO Tailgating.
Please Bring
Your Ticket (paper or digital) or Wristband.
Your Photo ID.
Comfortable Clothing and Shoes.
Smiles and Good Vibes.
Festival Costumes Encouraged.
Acceptable Items
OK Small Bags, Single Compartment Backpacks and Purses (Maximum 21" x 10" x 14").
OK Fanny Packs.
OK Reusable Sunset Music Festival Aluminum Water Bottles (Arrive empty).
OK Camelbaks (non multi-pocket, arrive empty).
OK Clear Plastic Water Bottles (Limit one per person, arrive empty).
OK Glowsticks, Flow-wands, Batons, or Orbs.
OK Orbits, Flowlights, or Poi.
OK Handheld Camera Devices (GoPro, Sony Action Cam, HTC Re Camera, etc. Must be 6" in size or less.)
OK Selfie Sticks.
OK Mobile Phones.
OK Portable Battery Chargers.
OK Lighters.
OK Earplugs.
OK Sunglasses.
OK Hats.
OK Ponchos.
OK Glowing/Illuminated Costumes or Jewelry.
OK Lip Liner, Lip Gloss, Lipstick, Sealed Chapstick.
OK Sealed Packs of Gum.
OK Sealed Eyedrops.
OK Sealed Tampons.
OK Dry Makeup (NO liquid makeup).
OK Sealed Sunscreen (Trial size, non-aerosol).
OK Sealed Deodorant (Trial size, non-aerosol).
OK Sealed/Disposable E-Cigarettes.
OK Vaporized E-Cigarettes (Including refillable liquid chambers, must be empty upon arrival.)
OK Sealed Packs of Cigarettes.
OK Plastic Tarps and Blankets.
OK Hula Hoops (Including LED).
OK Fatheads and Posters.
OK Flags, Decorated Pool Noodles, and Totems that DO NOT contain metal pieces, sharpened elements, or are capable of being pounded into the ground or hurting others. Totem Guidelines: Maximum height 10 feet, made from a lightweight material (foam, PVC, etc.). Poles must be no thicker than one inch in diameter and cannot contain solid metal pieces. Decorated pool noodles recommended. Any item deemed dangerous, promoting illegal activity, or hate speech will not be permitted. Totems are subject to inspection.
Prohibited Items
NO Illegal Substances.
NO Drugs or Drug Paraphernalia.
NO Unopened Over the Counter Medications.
NO Unopened Bottle of Vitamins.
NO Animals (except service animals).
NO Massagers.
NO LED Gloves or LED Microlights.
NO Laser Pointers.
NO Pacifiers, Dust Masks, or Gas Masks.
NO Glass, Cans, Cups, or Coolers.
NO Markers, Pens, or Spray Paint.
NO Large Chains or Spiked Jewelry.
NO Stuffed Animals or Dolls.
NO Stickers, Flyers, Banners.
NO Inflatables, Balloons, Balls, Frisbees.
NO Tents, Umbrellas, or Chairs.
NO Bota Bags.
NO Backpacks, Purses, or Bags larger than 21" x 10" x 14".
NO Open Packs of Cigarettes.
NO Unsealed Tampons.
NO Liquid Makeup.
NO Unsealed or Aerosol Sunscreen.
NO Outside Food or Beverages (Including Alcohol, Candy, etc).
NO Musical Instruments (Including Whistles, etc).
NO Tactical Gear.
NO Weapons of any Kind (Including Pocket Knives, Pepper Spray, Fireworks, etc).
NO Professional Recording Equipment - Photo, Video, or Audio (Including Detachable Lenses, Tripods, Big Zooms, etc).
NO Drones or Unmanned Aerial Vehicles (UAVs).
NO Totems which contain metal pieces, sharpened elements, or are capable of being pounded into the ground or hurting others. Totems and flags without these pieces are deemed safe and adhering to these guidelines will be allowed.
NO Items deemed as posing a threat to the safe enjoyment of the concert by management.
Identification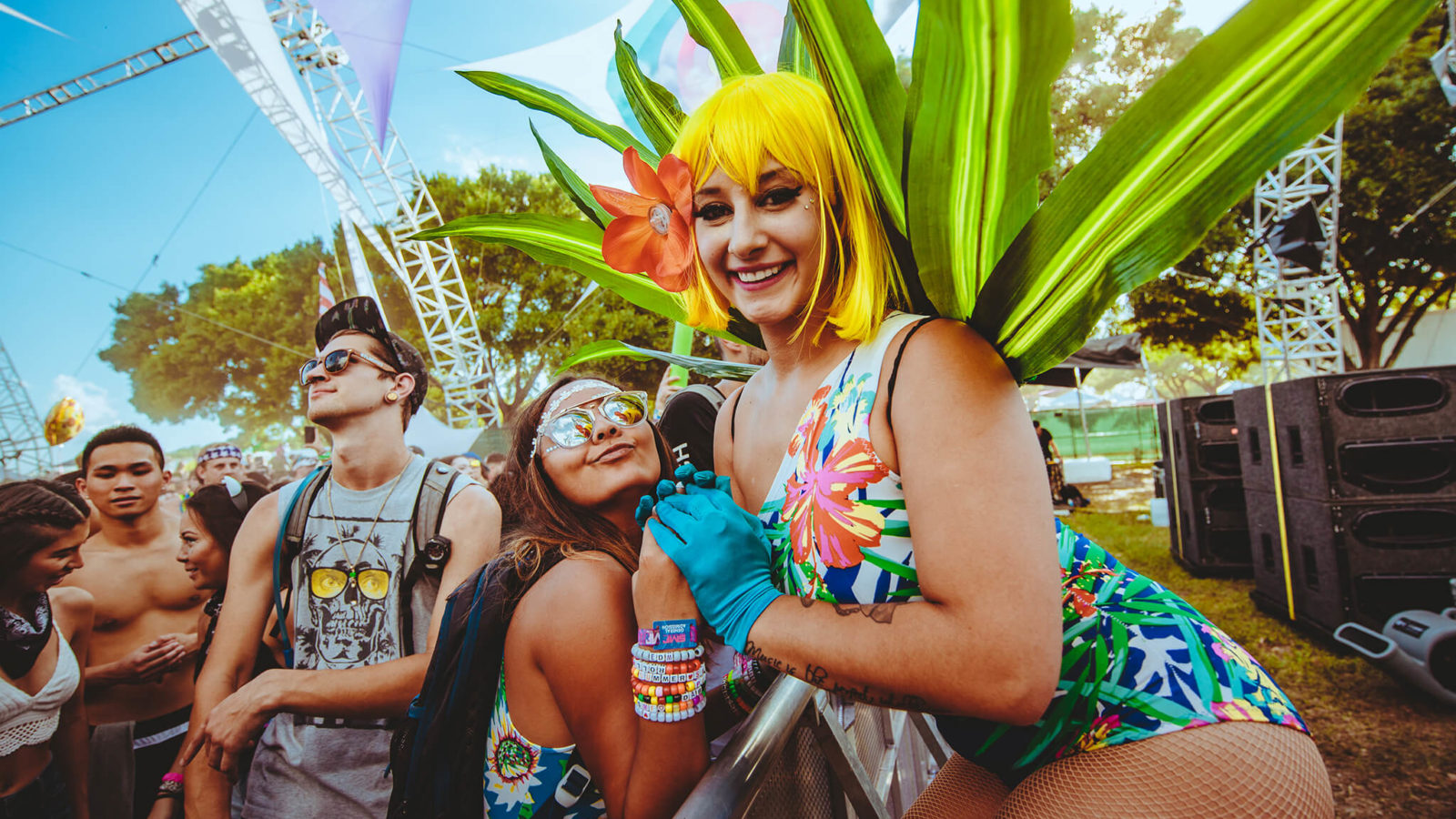 Acceptable Forms of Identification
United States Passport.
DHS "Trusted Traveler" Card (Global Entry, NEXUS, SENTRI, FAST).
United States Military ID (active duty or retired military and their dependents, and DOD civilians).
Permanent Resident Card Border Crossing Card.
DHS-Designated Enhanced Driver's License.
Driver's Licenses or other state photo identity cards issued by Department of Motor Vehicles or equivalent (Paper ID's are not permitted).
Native American Tribal Photo ID.
A foreign government-issued passport.
Canadian provincial driver's license or Indian and Northern Affairs Canada (INAC) card.
Transportation Worker Identification Credential (TWIC).
Mexican Consulate ID (Only Permitted with a secondary form of ID - EX: School ID).
Unacceptable Forms of Identification
Expired identification card.
School identification card.
License/ID card issued in countries other than the U.S. or Canada.
Birth certificate.
Social security card.
Federal immigration card.
Voter registration card.
Copies of any acceptable forms of identification.
Accessibility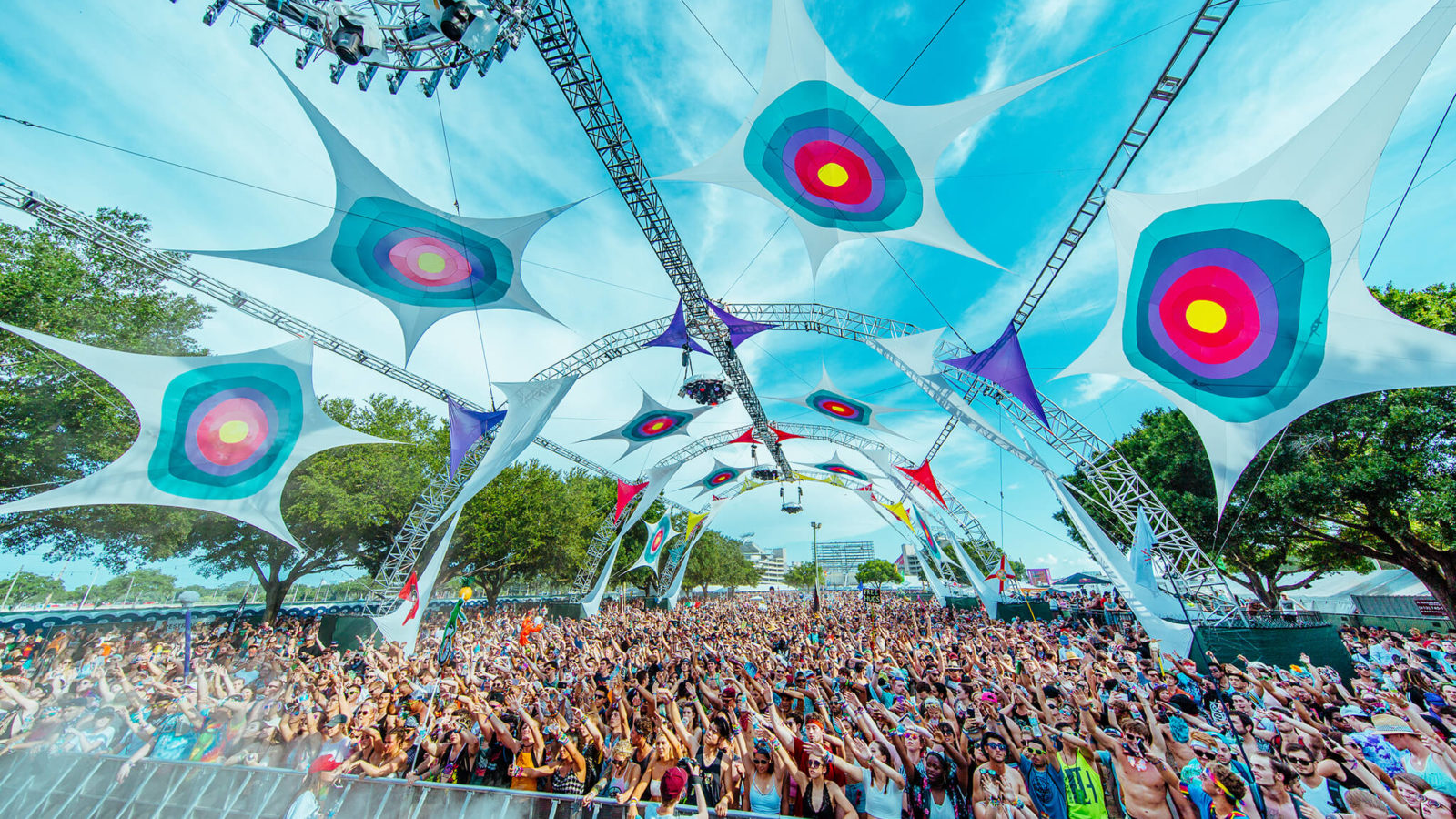 Sunset Music Festival is a fully accessible event, and we are dedicated to continually improving our efforts to ensure you have access to all the festival amenities. We welcome and encourage all feedback and suggestions from our patrons. The following explains the services provided this year. For any accessibility-related questions and/or needs, please email ada@smftampa.com and we will do our best to help you have an awesome experience at Sunset Music Festival!
Wheelchair Accessibility
The venue is fully navigable for people with mobility disabilities with the assistance of our Access team. There are accessible pathways connected throughout the venue including parking, entrances, stages, vendors and all other activity areas. For any areas that may challenging for wheelchair users, our Access team will provide transportation for patrons who need assistance. To request a ride, please visit the Access Center.
Parking
A separate ADA lot will be available for patrons with valid handicap placards, plates and/or permits, as well as the applicable proof that it belongs to them. Please follow signage or ask staff upon entering the festival how to access this lot.
Please note that it is against the law to park in an accessible parking space without the required ADA credentials or to fraudulently use someone else's in order to gain access to ADA parking spots.
Access Center
All accessibility-related inquires can be answered at our Access Center, which will be located at right inside the venue entrance. Additionally this is the location to recharge wheelchair batteries and/or the other assistive technology requiring electrical recharging, as well as storing equipment.
Accessible Viewing Areas
There will be accessible viewing areas made available to ADA patrons who may need to see above the crowd on a number of Sunset Music Festival's stages. For entrance to the platform please visit the Access Center to gain access to these areas.
Getting Around
There are accessible pathways and routes throughout the venue. We encourage all patrons to utilize personal forms of transportation, including wheelchairs and scooters. Absolutely no personal golf carts will be allowed. If you need to recharge your motorized wheelchair, you may do so at the Access Center. Patrons should bring all cords and accessories needed to charge their devices. Chargers must use a 110-volt, 20 amp circuit. We will not be providing wheelchair or scooter rentals
Service Animals
Persons with disabilities and their service dogs or miniature horses that are individually trained to do work or perform tasks for those persons with disabilities are welcome at Sunset Music Festival, as are those training service animals. Pets are not allowed and will be turned away. Due to large-scale animal service fraud, and for the protection of all festival patrons, service animals must be screened and registered at the Access Center immediately upon entry to the site. Please email ada@smftampa.com for protocol regarding service animals.
Any service animal whose task is to provide protection, emotional support, well-being, comfort, or companionship, is not considered a service animal and will not be allowed into the venue.
All service animals must remain by the handler's side at all times and must be harnessed, leashed, or tethered, unless these devices interfere with the service animal's work or the individual's disability prevents using these devices. In that case, the individual must maintain control of the animal through voice, signal, or other effective controls.
Service animals must be housebroken and should use the service animal relief area provided in Accessible Camping.
Anyone bringing an animal will be responsible for and liable for any damage or injury caused by the animal.
Effective Communication Requests
There will be several options available for ADA patrons who are hard of hearing. We will have assisted listening devices available at the Access Center (you will need to provide credit card information as collateral. If you require an ASL Interpreter, please contact ada@smftampa.com
Requests must be made no later than two weeks before the event to allow for sufficient processing time.
Visual Accommodations
We will be providing daily guided tours throughout the venue. If you would like a guided tour, please contact ada@smftampa.com. Requests for large font and Braille must be made at least two weeks in advance.
Additional Services
Accessible Restrooms will be available throughout the venue and will be located at all restroom banks. Access Maps will be available show these locations. Most accessible restroom will have a combination padlock to maintain cleanliness of the facility. Please visit the Access Center to receive access.
ATM's and Concessions are fully accessible and located throughout the venue. If assistance is required please confer with a festival staff member.
First Aid: We have several First Aid locations that are noted on the festival maps. Professional medical staff can help you with your medical needs at these locations.
Special Dietary Needs: Sunset Music Festival will have food vendors that provide gluten-free and vegetarian/vegan options. For those with special dietary needs beyond the festival food service, please contact us at ada@smftampa.com for further information.
In continually trying to make our festival more accessible we encourage you to contact us at ada@smftampa.com for any of your accessibility-related needs. Additionally, if you have any questions about policies or our services please contact us.